A Day To Remember In NYC
Introducing: 100 Things to Do This Summer in New York City
Sure, there are more than that, but you want the best. We're here to help you find the best ways to spend your time in New York City. So we'll be posting here on our blog over the coming months letting you know about upcoming events, shows, festivals, and opportunities in the city this summer.
Memorial Day. It's a day to remember. Fathers, mothers, brothers, and sisters. Daughters and sons. The United States military is filled with everyday people who do extraordinary things, many with the emotional and physical scars of battle, and some who never made it home. Over land, sea, and air they display their courage, skill, and perseverance, embodying in their service the spirit of freedom and equality that make the United States of America a country worth protecting.
We continue our list of 100 Things to Do in New York City This Summer with this rundown of great events happening on Memorial Day.
Memorial Day Parades, May 29
Douglaston Memorial Day Parade — Believed to be the largest Memorial Day parade in the country, the Douglaston Memorial Day Parade begins in Queens at 2pm. This year is the 90th anniversary of the parade, and it's never missed a year marching to honor those who have made the ultimate sacrifice for our nation. Douglaston Memorial Day Parade takes place along Northern Boulevard with opening and closing ceremonies taking place at the Divine Wisdom/St. Anastasia schoolyard in Douglaston.
Brooklyn's Memorial Day Parade — For 150 years Brooklyn's Memorial Day Parade has honored the sacrifice of those who've lost their lives in service to our country. Veterans, bands, civic and corporate groups, schools and church groups, and motorcycle clubs will all be on hand to commemorate the day. The parade starts at 11 a.m. on 3rd Avenue and 75th Street and runs along 3rd Avenue to Marine Avenue, then up to 4th Avenue. It ends at John Paul Jones Park with a memorial service.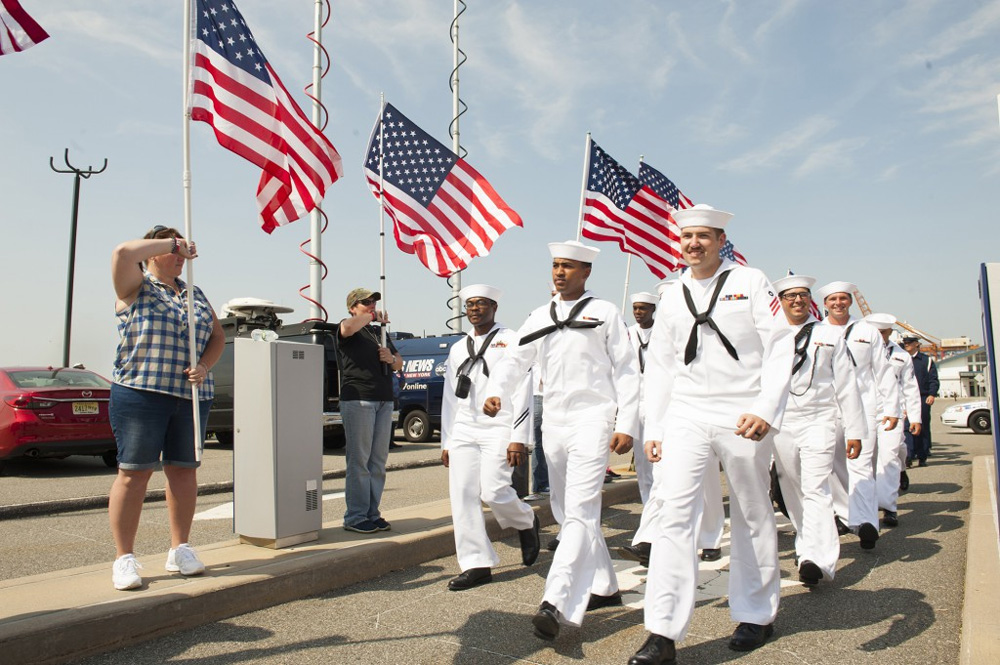 Fleet Week
Don't miss this opportunity to meet Sailors, Marines and Coast Guardsmen at Fleet Week from May 24 - 30. More than 5,000 Sailors, Marines and Coast Guardsmen are expected to participate. Witness firsthand the latest capabilities of today's maritime services. Tour ships at locations in Manhattan, Brooklyn, and Staten Island. Watch as the U.S. Coast Guard (USCG) conducts a search and rescue demonstration via helicopter at Homeport Pier. And see U.S. Navy and Marine Corps displays of aviation and equipment at Eisenhower Park in East Meadow. There will be numerous exhibits, military band concerts, and demonstrations throughout the week.
Fleet Week Special
In honor of our servicemen and women, Hotel Edison is pleased to provide complimentary breakfast during Fleet Week for all guests who are members of the military. Get our exclusive offer here.