A Legendary Celebration in Tribeca
This spring — as with every other since 2002 — while much of the country celebrates blossoming flowers, new foliage, and the return of perennial greenery, New Yorkers will relish in a fresh film landscape at the Tribeca Film Festival. Here, too, perennial favorites are celebrated, and this year's centerpiece is a legendary film celebrating its 40th anniversary.
In 1990, the Library of Congress selected The Godfather for preservation in the U.S. National Film Registry. It is ranked by the American Film Institute as the one of the greatest films ever made, second only (in their estimation) to Citizen Kane.
To celebrate its 40th anniversary, the Tribeca Film Festival will offer back-to-back screenings of The Godfather and The Godfather Part II. The screenings will be followed by a rare cast-and-crew reunion. Fans will experience a once-in-a-lifetime panel discussion with Academy Award®-winning director Francis Ford Coppola and actors Al Pacino, James Caan, Robert Duvall, Diane Keaton, Talia Shire, and Robert De Niro.
And, no surprise, Tribeca isn't the only film festival coming soon. Here's a rundown of some of the festivals bringing a fresh crop of thought-provoking and captivating films to New York this spring.
TRIBECA FILM FESTIVAL

It's more than movies. The Tribeca Film Festival has grown to include virtual reality and interactive installations, live music events, the Tribeca ESPN Sports Film Festival, and free panels for working and aspiring filmmakers. Opening night will feature the world premiere of Chris Perkel's documentary Clive Davis: The Soundtrack of Our Lives at Radio City Music Hall, followed by a special concert with Aretha Franklin, Jennifer Hudson, and Earth, Wind & Fire. Speaking of world premieres, James Ponsoldt's The Circle, starring Tom Hanks and Emma Watson, will also makes its debut.
Anniversary retrospectives will include the 25th anniversary of Aladdin, the 15th anniversary of Bowling for Columbine followed by a conversation with Academy Award®-winning director Michael Moore, and the 25th anniversary of Quentin Tarantino's Reservoir Dogs, which will include a post-screening conversation with Tarantino and members of the cast.
The Tribeca Film Festival happens April 19 – 30.
HARLEM INTERNATIONAL FILM FESTIVAL
The Harlem International Film Festival is about unique experiences and perspectives. In fact, it is itself is a unique experience that offers you the ability to learn from diverse perspectives. Taking place May 4 – 7, HIFF screens films by anyone about anything under the sun and integrates the best of Harlem's food, music, and movies into an incredible four-day experience. View documentaries, shorts, animation, youth projects, episodic work, and cutting edge music videos along with panel discussions, the Hi Honors, and the Renaissance Awards gala.
PHILIP K. DICK FILM FESTIVAL
The late science fiction author Philip K. Dick has surged into the pop-culture consciousness lately due to his novel, The Man in the High Castle, becoming a two-time Emmy Award®-winning TV series produced by Amazon. Founded in 2012, the Philip K Dick Film Festival is an outlet for independent science fiction filmmakers to showcase their work. The festival also screens science documentaries. If you're looking for weird, independent, and a lot of "what if …" scenarios, this festival is a lot of fun. Check it out May 18 – 21 at Village East Cinema, a short ride south from the Washington Jefferson Hotel. quick ride north from the Frederick Hotel.
ART OF THE REAL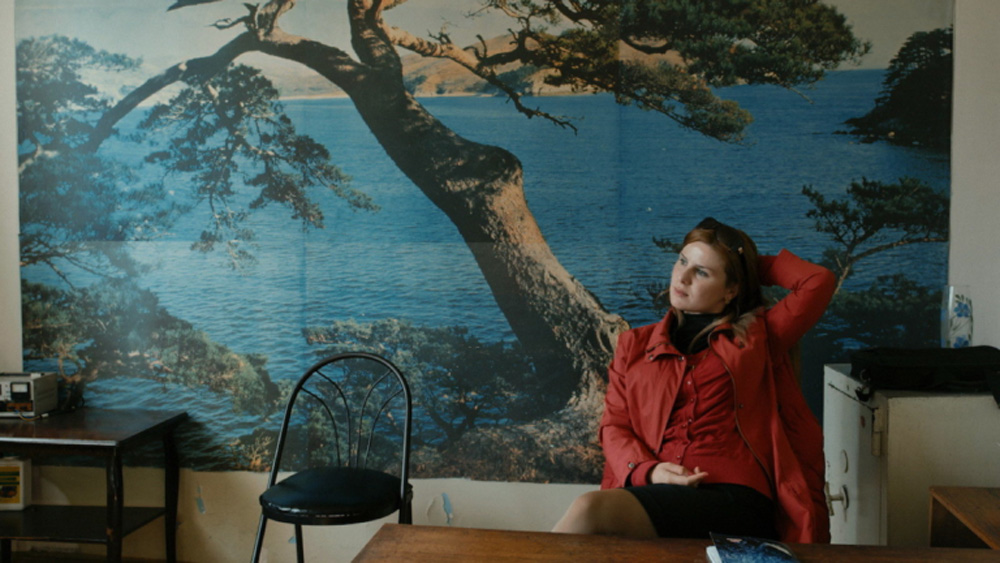 A showcase for groundbreaking documentaries, Art of the Real is celebrating its fourth year of bringing together innovative voices in nonfiction filmmaking. This year will feature a tribute to the late Brazilian filmmaker Andrea Tonacci, along with titles from Ignacio Agüero, Jem Cohen, Robinson Devor, and the late Michael Glawogger. You'll also be able to view films from newcomers Theo Anthony (Rat Film), Salomé Jashi (The Dazzling Light of Sunset), and Shengze Zhu (Another Year). Art of the Real happens April 20 to May 2 at Lincoln center.