A Weekend of Sunshine, Jazz, and Time Travel
It may be the closest you ever get to time travel.
Since 2005, the Jazz Age Lawn Party has been transporting people to the roaring 20s — an age full of style, innovation, and unbridled optimism.
And nothing has ever captured all three — style, innovation, and optimism — like 1920s jazz. This music can only be described as an eruption of unbound creativity, improvisation, and genius.
There's a reason they call the 1920s the Jazz Age.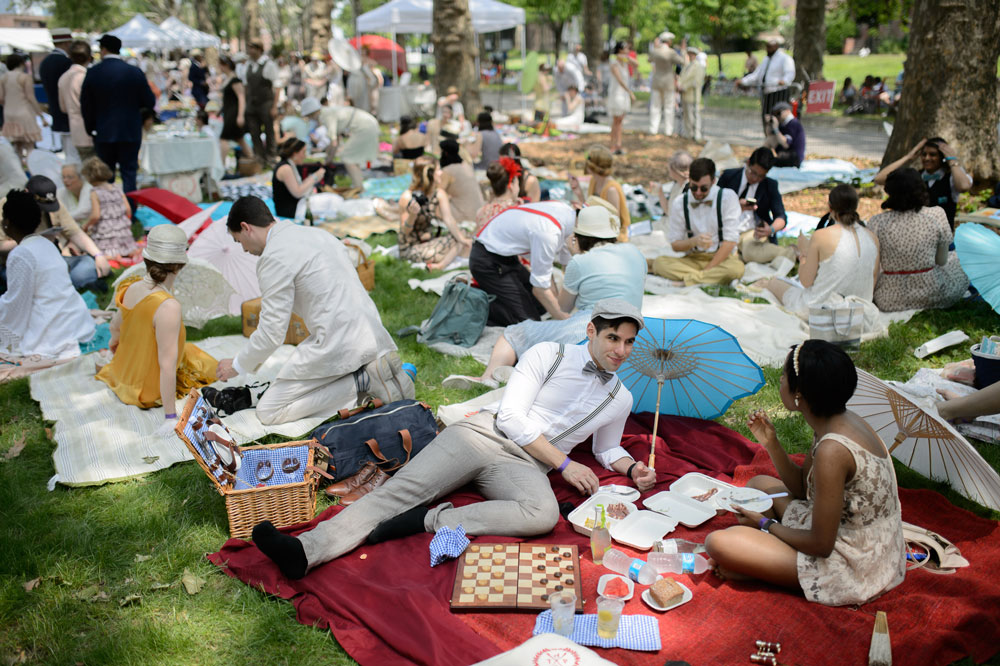 Like many great events, the Jazz Age Lawn Party started small before it got big, with its near-legendary first year taking place with an intimate gathering of about 50 people. But, similar to the 1920s, the event took off.
Since its inception, the Jazz Age Lawn Party has become a beloved yearly tradition on Governors Island.
It's an event that's enjoyed equally by young and old, families, native New Yorkers, and visitors alike. It takes place twice a year. Your next opportunity for time travel is August 26 and 27.
And we have an offer to make your jazz weekend even better.
Get Up to 25% Off Your Stay
You'll save big if you stay at any one of our hotels, many of which were a big part of the roaring 20s in New York City. Our special offer gets you up to 25% off your stay.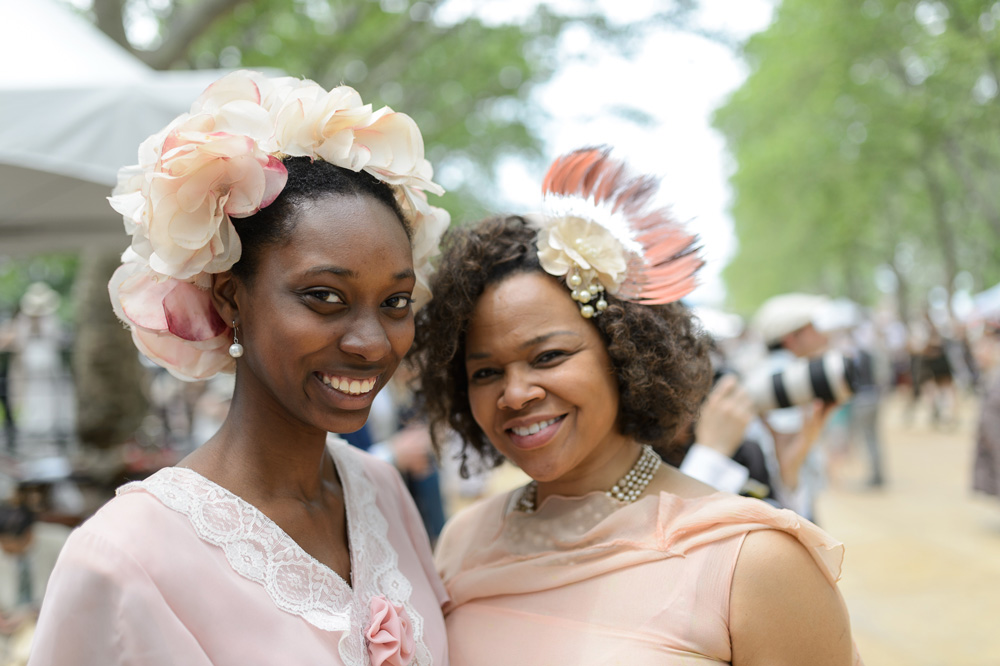 And don't forget to pack your best 1920s attire so you can enter our Jazz Age Lawn Party photo contest. The winner gets a complimentary dinner for two at Triomphe Restaurant.
4 Ways to Make the Most of the Jazz Age Lawn Party
1. Boat ride anyone?
That's right, Governors Island isn't a clever name! It's actually an island in New York Harbor and it's only accessible by boat, so you'll want to plan ahead. The ferry leaves from the Battery Maritime Building.
2. Dress up in 1920s attire
We can't guarantee you'll win our Jazz Age Lawn Party photo contest.
We can guarantee this: you won't regret trying.
You see, at this Jazz festival, you get to be a part of it all, part of the time-travel experience. The more people who dress the part, the more the festival becomes an immersive, unforgettable experience for everyone. You don't want to be the only one in sneakers and a t-shirt either. Dressing up will make the event ten times the fun!
3. Bring cash
Cash was king in the 1920s. And it's king at the Jazz Age Lawn Party. You'll want to buy drinks. After all, you're celebrating the prohibition era (1920-1933) in our non-prohibition era of 2017. On site, only cash is accepted for drink purchases (alcoholic and non-alcoholic). However, many of the food vendors accept credit cards and there is an ATM on site.
4. Prepare for an outdoor day
In addition to bringing cash, you'll want to prepare as if you're attending an outdoor concert. There is no seating at the event, so bring a blanket or lawn chairs. If you forget, limited edition Jazz Age Lawn Party blankets are available for purchase at the Dreamland General Store. You'll also want to pack water, sunscreen, a rain poncho or two depending on the forecast, a phone battery charger, and maybe some light snacks.