Adventure Awaits in NYC
INTRODUCING: 100 THINGS TO DO THIS SUMMER IN NEW YORK CITY
Sure, there are more than that, but you want the best. We're here to help you find the best ways to spend your time in New York City. So we'll be posting here on our blog over the coming months letting you know about upcoming events, shows, festivals, and opportunities in the city this summer.
Don't think New York City is for outdoor enthusiasts? Think again. We may not have mountain peaks or uncharted forests, but that doesn't stop New Yorkers from finding adventure.
In NYC, we don't wait for adventure to happen. We create it. All over the city. From Central Park to Times Square and Lower Manhattan, adventure awaits. Here you can test your limits, find new and exciting outlets for your energy, and explore the Big Apple, all at the same time.
SOLSTICE IN TIMES SQUARE: MIND OVER MADNESS YOGA
Can one of the world's busiest crossroads become an oasis of peace? Find out on June 21, with Solstice in Times Square: Mind Over Madness Yoga. On the longest day of the year, thousands of people from all over the world will celebrate Summer Solstice with free yoga classes in the heart of New York City, less than two blocks from the Washington Jefferson Hotel. Whether you're a lifetime yoga practitioner or just want to try something new, it's sure to be an enlightening experience. Multiple classes will take place throughout the day.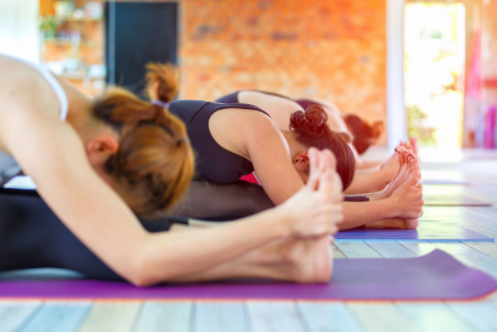 When: Wednesday, June 21, 2017, various class times
Where: Times Square
Getting there: Time Square is just a short walk from the Washington Jefferson Hotel.
ADVENTURES NYC
This city may not have wilderness, but we still have adventure, and this one is free! Adventures NYC is coming to Central Park on on Saturday, June 18. Join NYC Parks and to celebrate the great outdoors with rock climbing, kayaking, mountain biking, obstacle races, and more fun outdoor challenges. There will be free valet parking for bikes, and you'll be able to browse the latest outdoor gear with vendor booths on site.
When: Saturday, June 17, 2017, 11 a.m. – 4 p.m.
Where: Central Park
Getting there: From the Washington Jefferson Hotel, it's a easy walk up 8th Ave, through Columbus Circle, into Central Park.
BIKE EXPO NEW YORK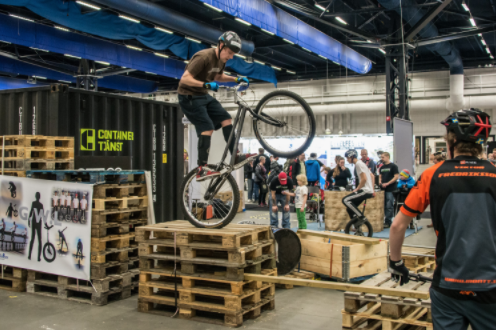 The nation's most popular bike expo is free and open to the public. Bike Expo New York acts as the unofficial opening ceremony for the TD Five Boro Bike Tour. Join more than 60,000 cycling enthusiasts at Basketball City to see the latest in leg-powered, two-wheel technology and innovation. More than 100 exhibitors will be on hand with sales, product demos, giveaways, panels, contests, and entertainment.
When: May 5 – 6, 2017
Where: Pier 36 at Basketball City
Getting there: Lower Manhattan is about a 20- to 25-minute ride south from the Washington Jefferson.
CREATE YOUR OWN ADVENTURE
Enjoy complimentary bikes when you book direct with us at the Washington Jefferson Hotel. Experience a ride through Central Park with a wide variety of high-quality and well-maintained bicycles. Central Park Tours provides guides who will accompany you on your journey through the most fascinating urban park in the United States.