An Architecture Lover's Tour of NYC
No debate necessary, NYC is a global epicenter of architecture and design. The buildings, the parks, the city skyline, the vastness and unique character of the city must be experienced by all.
You may have visited the city, but have you seen the city?
Here are our favorite ways, by land, by sea, and by air. Yes, way up in the air!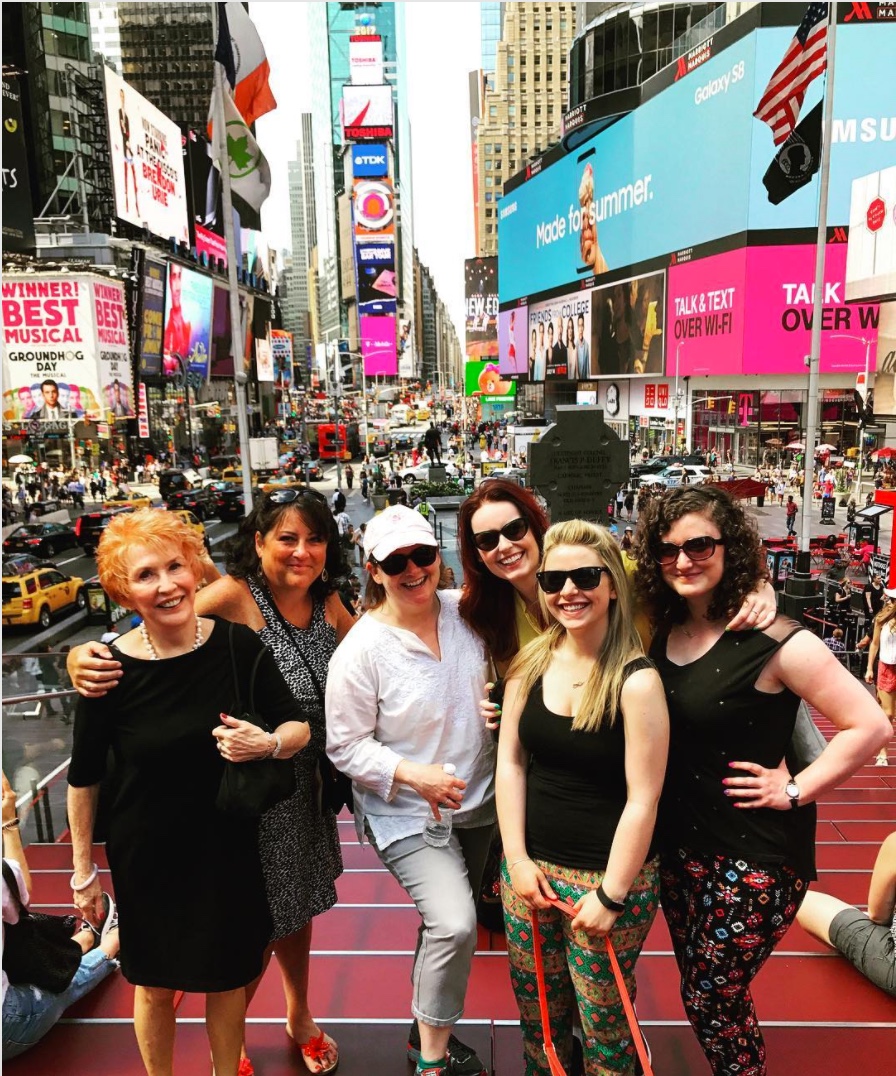 photo courtesy of Streetwise
Complimentary NYC Walking Tours
What: We offer complimentary neighborhood tours for all Triumph Hotels guests. Powered by Streetwise, our walking tours take you through New York City's most iconic neighborhoods, letting you in on hidden gems and local recommendations specifically curated for Triumph Hotels guests. Walking tours can be booked to two weeks in advance of your stay. To reserve your spot, fill out the online registration here.
Where: in front of your Triumph Hotel
When: 9:30 am, Tuesday - Sunday
Price: FREE
Link: https://www.triumphhotels.com/walkingtours/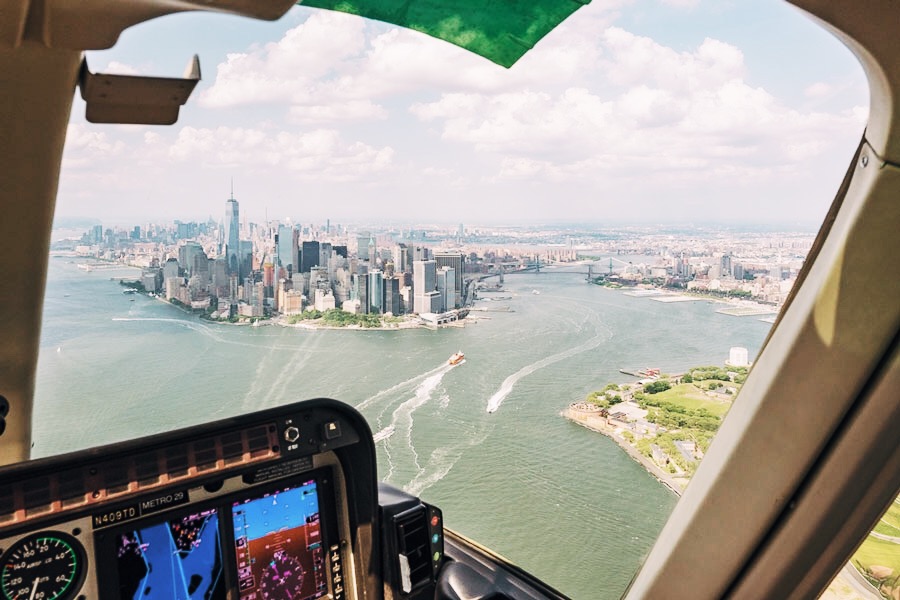 NYC Helicopter Ride
What: Take in aerial views of New York City's finest sights from the best vantage point possible! An NYC helicopter ride takes you high above the city's finest monuments, flying from Battery Park to Central Park. On this adventurous route, soar past Lady Liberty, Times Square, Empire State Building and much more. The best part? All helicopters are equipped with GoPro cameras to capture your amazing experience. It's a great way to truly absorb the marvel that is NYC. Sure, you can enjoy stellar views from one of the many rooftop bars; but nothing captures the city's impressive and iconic skyline like a helicopter ride! After all, when else will you be able to come eye-to-eye with the Statue of Liberty? From a private ride with your loved one to a one-one lesson with a skilled pilot, choose the ride that best suits your desire, and enjoy the magic of being in the sky.
Where: Downtown Manhattan Heliport 6
When: Monday - Saturday from 9 am - 6 pm
Price: $199 - $244 per person
Link: https://www.headout.com/tours/new-york?tags=nychelicopter&categoryId=209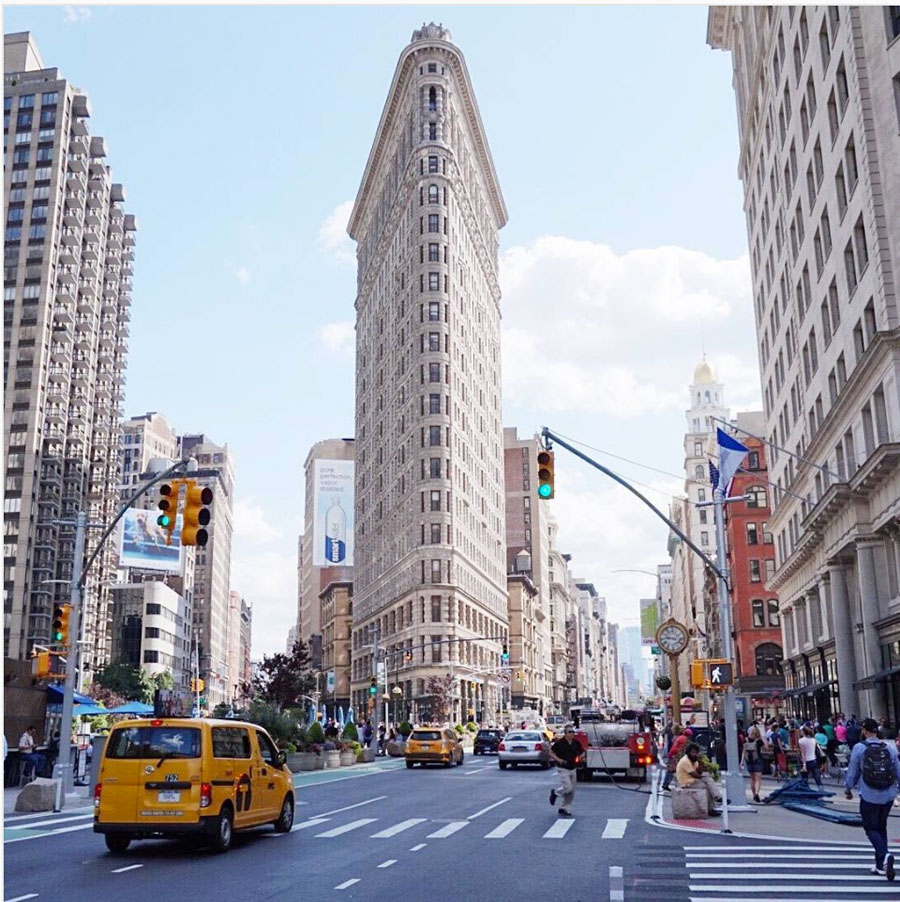 Flatiron Food, History & Architecture Tour
What: Embark on a lovely walk from the Flatiron district to Union Square, coupled with tastings at New York's most iconic food joints - it doesn't get any better than this! Along the way, you'll soak up the area's fascinating history and intriguing architecture. The grub includes a tasting at Eataly and a full portion of the classic New York cheese burger. As you take in the historical sites that have adorned New York City for centuries now, your guide will present fun facts and trivia about each and every place you walk past, making the tour equal parts fun and informative.
Where: Flatiron District
When: Thursday & Saturday at 10:30 am
Price: $50
Link: https://www.headout.com/tour/5901/united-states/new-york/flatiron-food-history-architecture-tour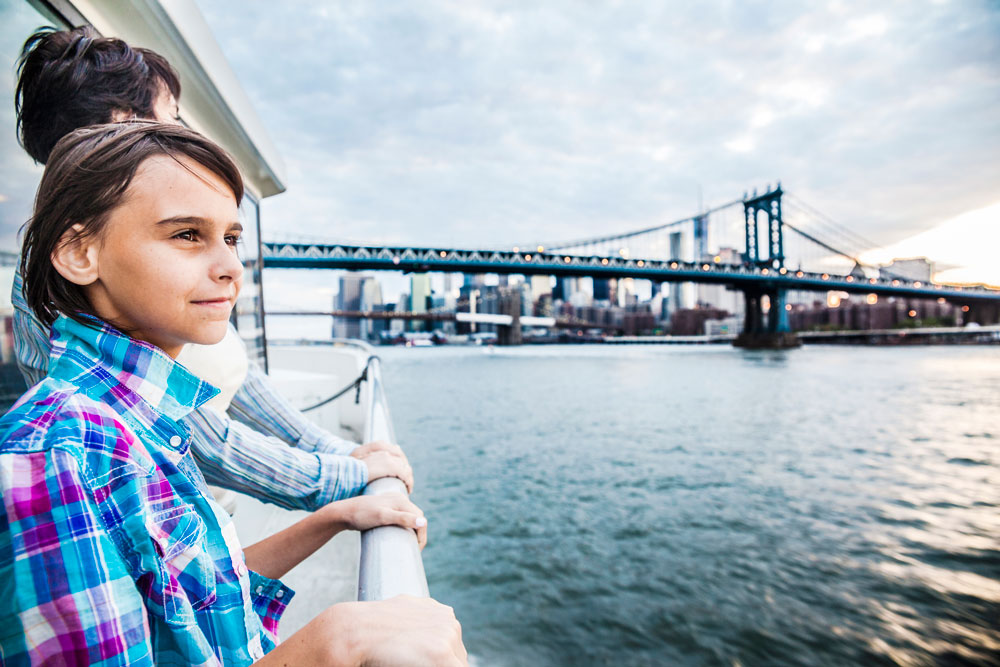 One World Observatory Hop-On, Hop-Off Ferry
What: From above, enjoy a 360-degree view of NYC from the tallest skyscraper in the entire Western half of planet Earth! From below, board the ferry and take in the city-scape from the tranquil waters of NYC. See iconic sites of the Big Apple with a professional guide sharing stories about the city. You will also have plenty of photo-ops as you cruise by the Statue of Liberty, Ellis Island, Brooklyn Bridge and other picturesque locations. With climate controlled interiors and a spacious outdoor deck, your experience is sure to be memorable!
Where: One World Trade
When: 7 days a week at 10:20 am, 11:20 am, 12:20 pm, 1:20 pm, 2:20 pm, 3:20 pm, 4:20 pm
Price: $35 adult, $25 child
Link: https://www.newyorksightseeing.com/hop-on-hop-off-sightseeing-ferry.html
While this list certainly highlights some extraordinary experiences, it only scratches the surface of summer in the city! Explore more amazing NYC happenings with this round-up of the 100 Best Things To Do In NYC Summer 2017.