Best Things To Do In Tribeca Summer 2017
Once a refuge for artists who transformed its Iron District past – turning factories and warehouses into lofts - SoHo and TriBeCa today thrive with fabulous boutiques, delicious restaurants, stylish lofts and posh people. Nicknamed the 'urban playground for the rich and famous', it's no wonder these neighborhoods are right in the middle of some of the best summer activities! From shopping sprees to jazz crawls, helicopter tours to the Full Moon Festival, here are some of the best things to do in SoHo and TriBeCa this summer.
1. Liberty Cruise
What: The Liberty Cruise is perhaps the best way to see the Statue of Liberty, Liberty Island, South Street Seaport, The World Trade Center, World Financial Center and other iconic monuments. This cruise is a 1-hour, well narrated experience with stunning views of the city from the water. Perfect for those seeking a way to explore all these iconic sights in one-go, this cruise is loaded with plenty of unbeatable photo opportunities. It's also a great way to learn about the history of the New York City harbor.
Where: Pier 36
When: Runs Daily
Price: $27
https://www.headout.com/tour/4684/united-states/new-york/liberty-cruise
2. Full Moon Festival
What: Dance the night away with NYC's premier dance party and festival hybrid, the Full Moon Festival. The event will take place in Governors Island, featuring a great mix of new talent and established artists. The Full Moon Festival brings together the unique tastes, sounds and sights of New York City. Focusing on all that's good and wonderful about New York, the Full Moon Festival is a powerful showcase of the love and discovery that fills each corner of the city.
When: July 8, 2017
Where: Governors Island
Price: $40 - $200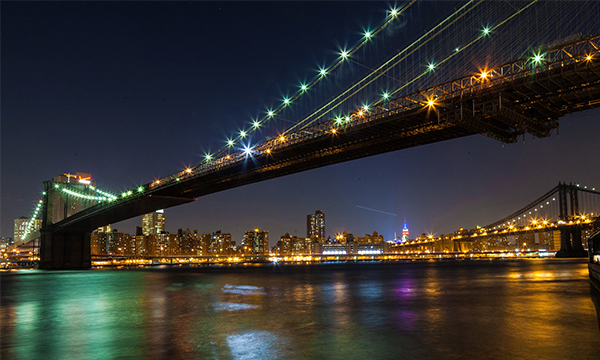 Source: Thousand Wonders
3. 9/11 Memorial Museum and Brooklyn Bridge Night Tour
What: This iconic landmark, located on the original site of the twin towers pays homage to the victims of 9/11. Memorabilia, multimedia exhibits and artifacts adorn the museum and take you deep into the history of the towers and the tragic events that led to its fall.
Take your experience to the next level with the 9/11 Memorial and Brooklyn Bridge Night Tour. You'll hear interesting stories about the city and get an insider's perspective on the area. This special and unique tour of the powerful testament to sacrifice and heroism will guide you through an illuminated 911 Memorial. Learn all about NYC's iconic monuments and watch as they light up Manhattan's sky.
Price: $23
https://www.headout.com/tour/549/united-states/new-york/9-11-memorial-museum
While this list certainly highlights some extraordinary experiences, it only scratches the surface of summer in Manhattan! Explore more amazing NYC happenings with this round-up of the 100 Best Things To Do In NYC Summer 2017.