Coffee Destinations in Tribeca
Finally New York City is taking it's coffee seriously.
With a hundreds of coffee shops all over the City it should be easy to find a good quality coffee, but unfortunately there are still places that serve a brownish liquid with sour smell that slightly similar to real coffee. The biggest problem is finding good espresso. Here is a few things you should look for in a coffee shop – the first one is coffee bean grinders, good coffee shops have a skyline of grinders, one for espresso, one for decaffeinated espresso and one for brewed coffee. Beans should be grinded to order so they preserve the freshness and your espresso comes out aromatic with a nice dense but thin layer of foam. Milk steamed to order as well for each macchiato or latte. A telltale sign is arsenal of pitchers, instead of one big one and of course good coffee shops use only manual espresso machines run by baristas who have been trained by the leading roasting companies in the intricateness of the device.
With all this being said, let us introduce you to the coffee destinations in TriBeCa. We will start with the most well-known chain and it's Starbucks of course. Starbucks is definitely the most conveniently located option (right in the same building, just with a separate entrance) for those who is looking for a morning fuel and doesn't want to walk any further than to the next door. But the good thing is that TriBeCa has plenty of options for picky coffee lovers and we are happy to share our coffee experience with you, so you know where to get a good cup of Joe.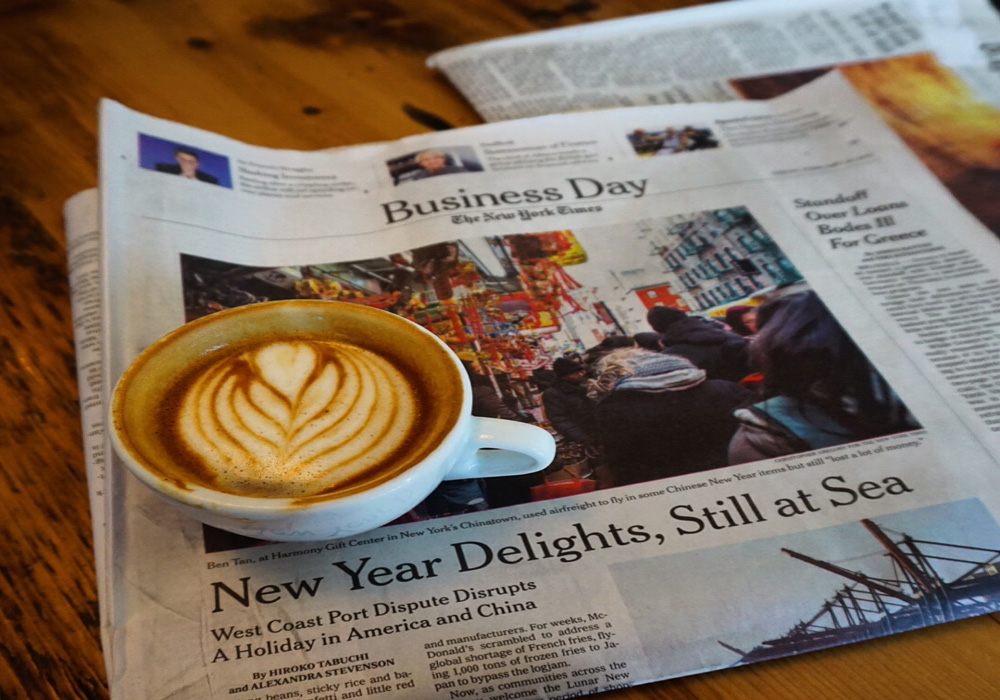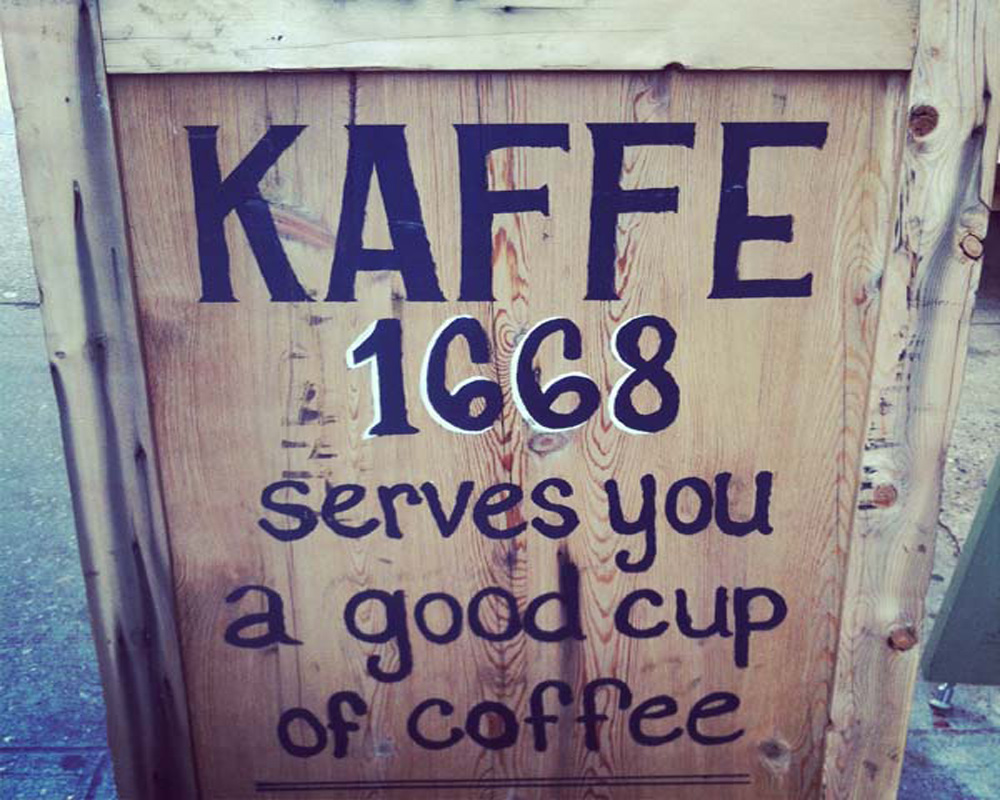 The first place on our list is Kaffe 1668, located 3 blocks from the Cosmo on 275 Greenwich Street. This café has everything the hungry and thirsty worker could ask for – WiFi, outlets, nice communal table and industrial yet homey vibe. They offer a decent selection of salads and cold sandwiches as well as pastry for breakfast, we also love the variety of cold pressed healthy juices and the coffee is some of the best in the city. Kaffe 1668 has one of the most varied coffee menus around the city. Drip coffee is brewed to order on a clover machine and around six different single origins are available. They use locally produced, non-homogenized high quality milk. The space is deceptively large, with additional sitting downstairs and cute, furry hand-made sheep, which are not only a part of the interior but you can actually purchase it for $85.00 (not cheap but very original). Overall Kaffe 1668 is a great place with very friendly atmosphere, where you can bring your lap top and work or just enjoy a cup of cappuccino or macchiato (which is really good) with a friend.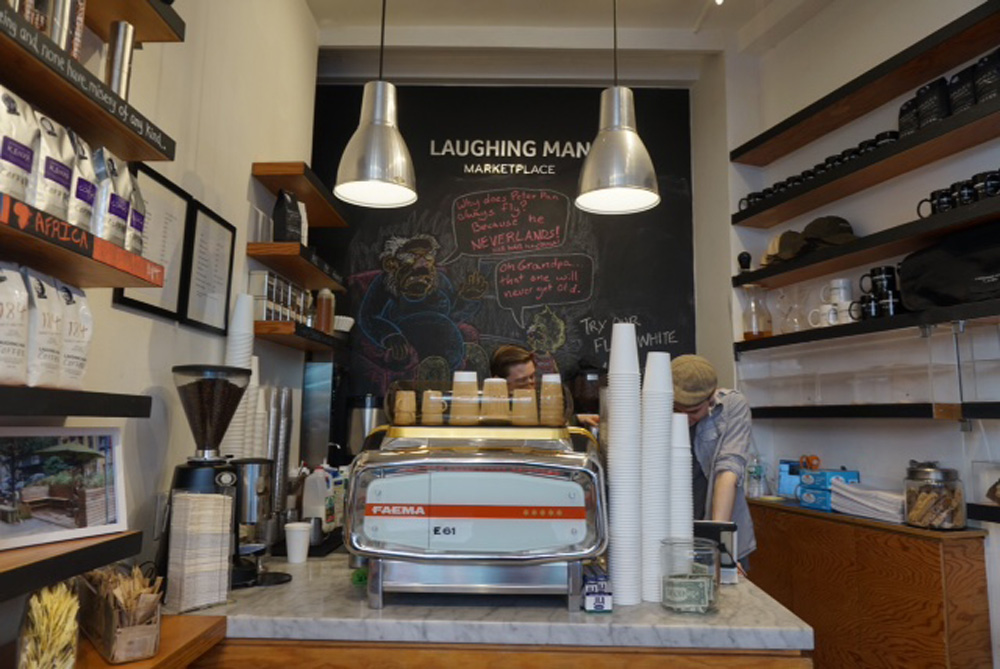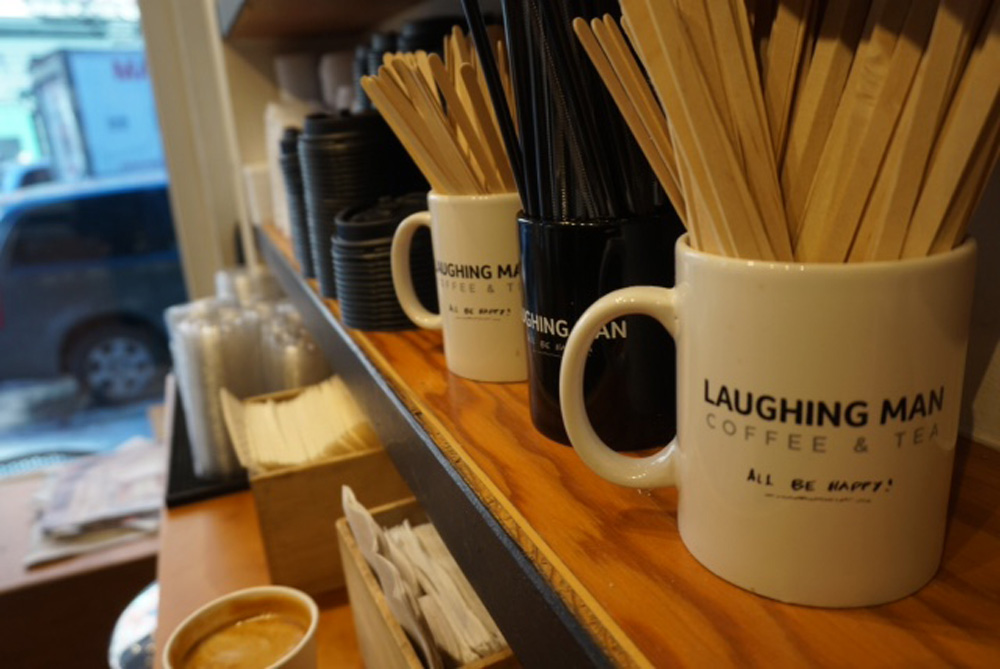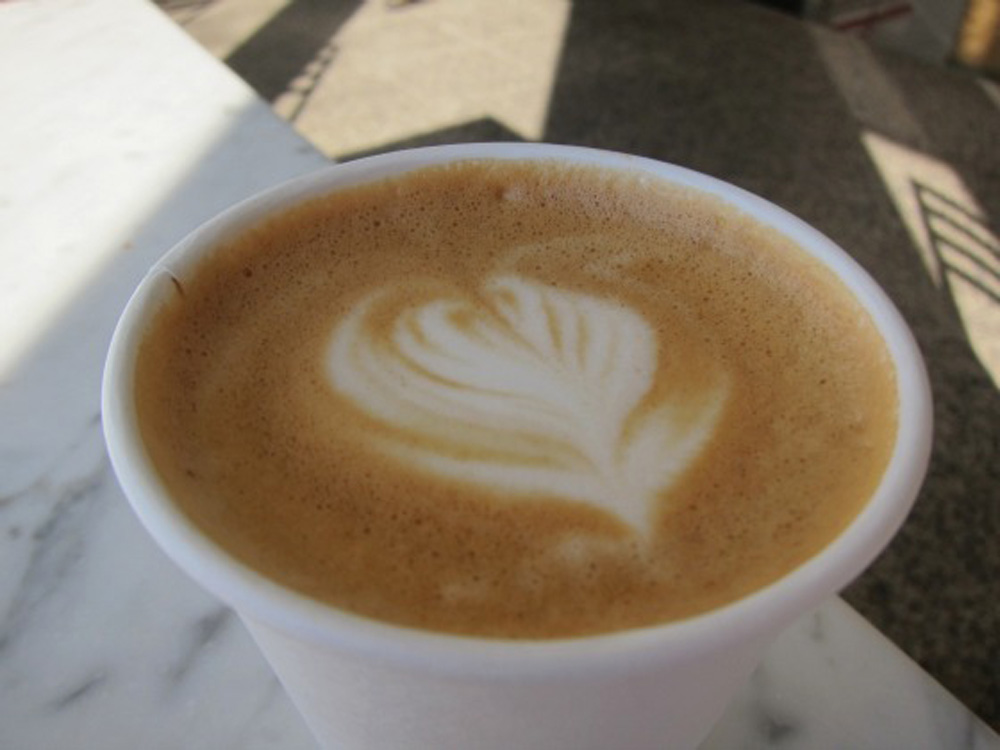 The second place on the list is Laughing Man, located only couple blocks away from the hotel on 184 Duane Street. The whole concept of the company Laughing Man Coffee & Tea, which is owned by Hugh Jackman and David Stingard is awesome, 100% of its revenue goes to education, community development and new business development. But the concept is not the only great thing about the place. This tiny shop (with a room only for few customers) and no sitting area, unless you count a cramped windowsill (better than nothing) offers a very good coffee. We would recommend to order flat white with perfect consistency of the foam and ratio of milk and espresso, simply perfection in a cup. Shop also offers wide selection of teas and some sweet and sour pastries. Make sure to stop by when in TriBeCa, skip the chains like Starbucks and support a great establishment that gives back and cares about the livelihood of the people that put hard work so we can appreciate a great cup of coffee.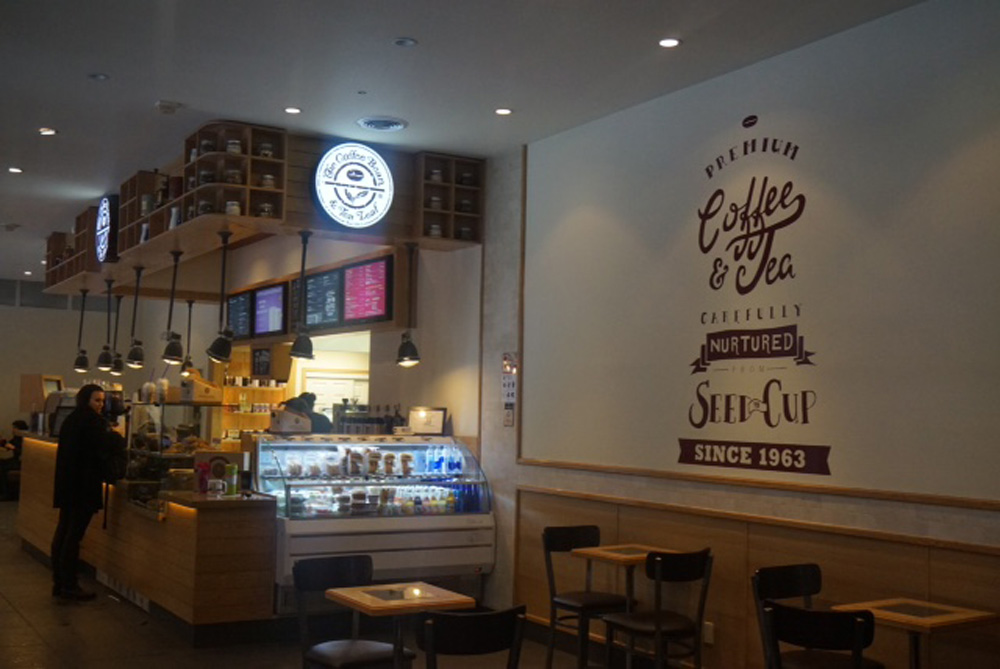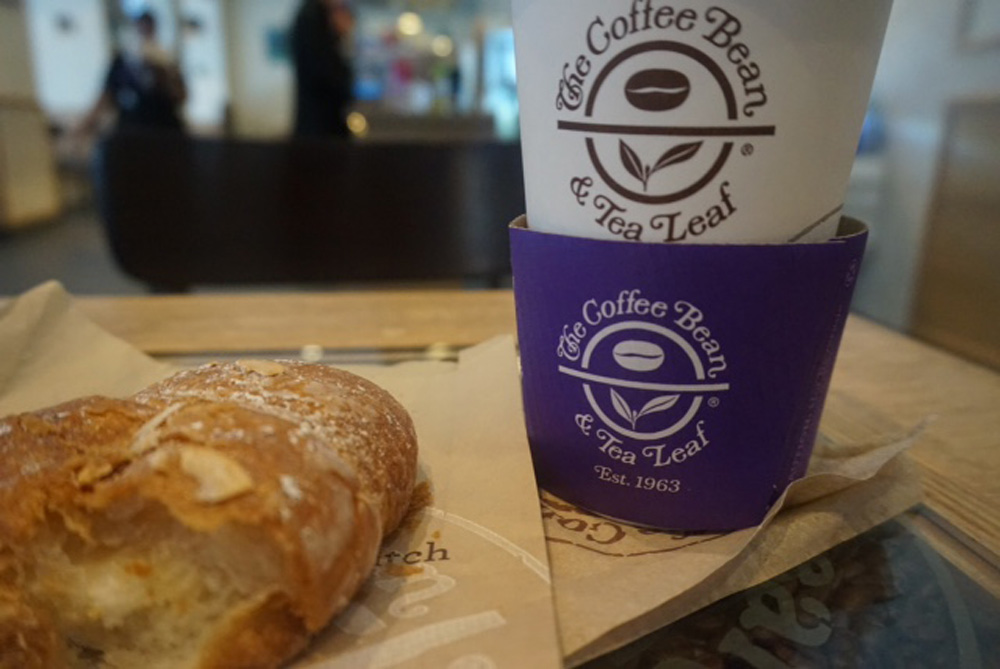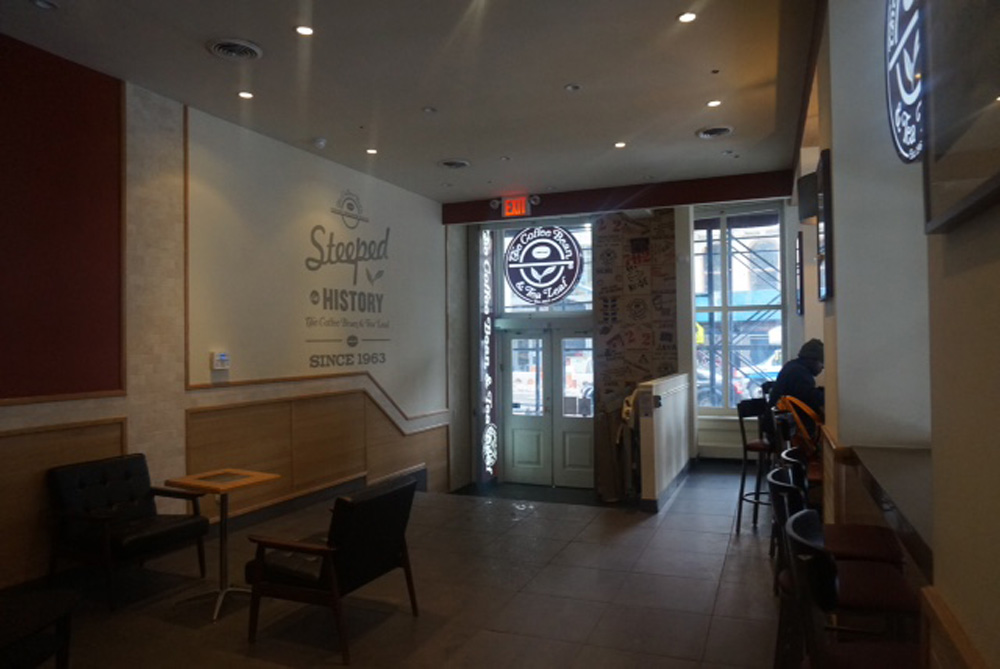 Another coffee spot in TriBeCa, located only two blocks away from the Cosmo and just one block from City Hall Park on 280 Broadway, is The Coffee Bean & Tea Leaf. This shop is part of a rapidly expanding chain that has been around for about 50 years. The space is amazingly large with a bathroom a size of one bedroom NYC apartment, complimentary WiFi and very friendly baristas. They serve decent coffee and have a wide selection of breakfast pastries. What we love about the place is the powders they use for coffee based and caffeine free drinks. Vanilla and chocolate powders have very rich flavor, it's like drinking a chocolate cake, which makes this place a must go for Hot Chocolate and Macchiato lovers. But what really got our attention is Chai Latte – rich, deep flavor of cinnamon and spices will mingle in your mouth with a splash of milky sweetness, simply a little delicious heaven in a cup. Chai comes sweet but you can tailor it to your taste, just ask barista for a sugar free version. And of course we had to mention a selection of teas, we lost count of all the flavors and kinds of tea they offer, you should check it yourself, we guarantee you won't be disappointed.The Coffee Bean & Tea Leaf is a place where you can always find a table so it makes it a perfect spot for individuals who likes to work on their lap tops in a quite, friendly atmosphere with aromatic cup of coffee.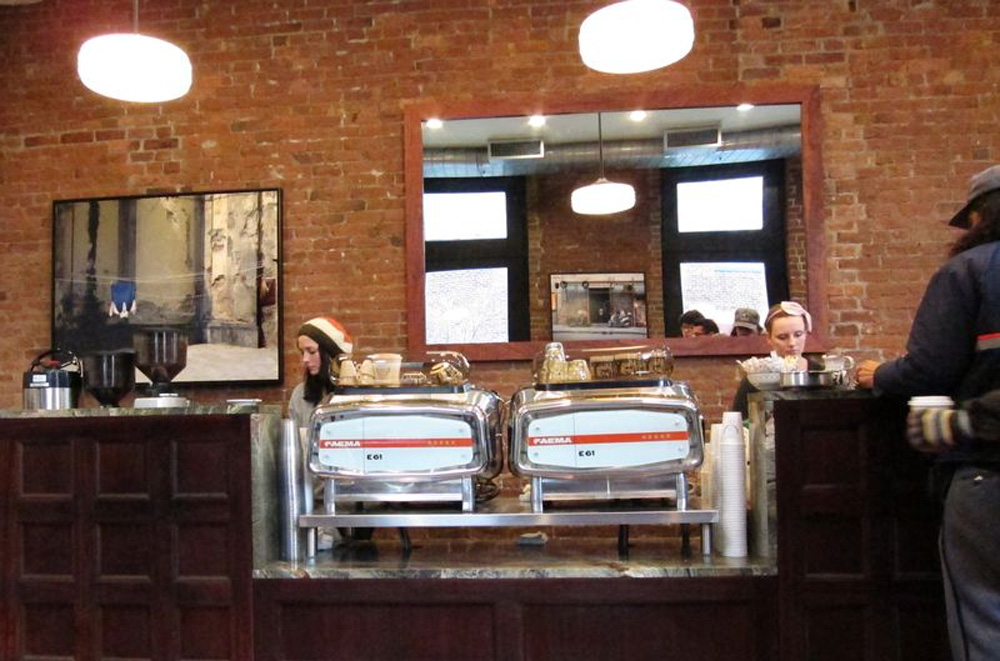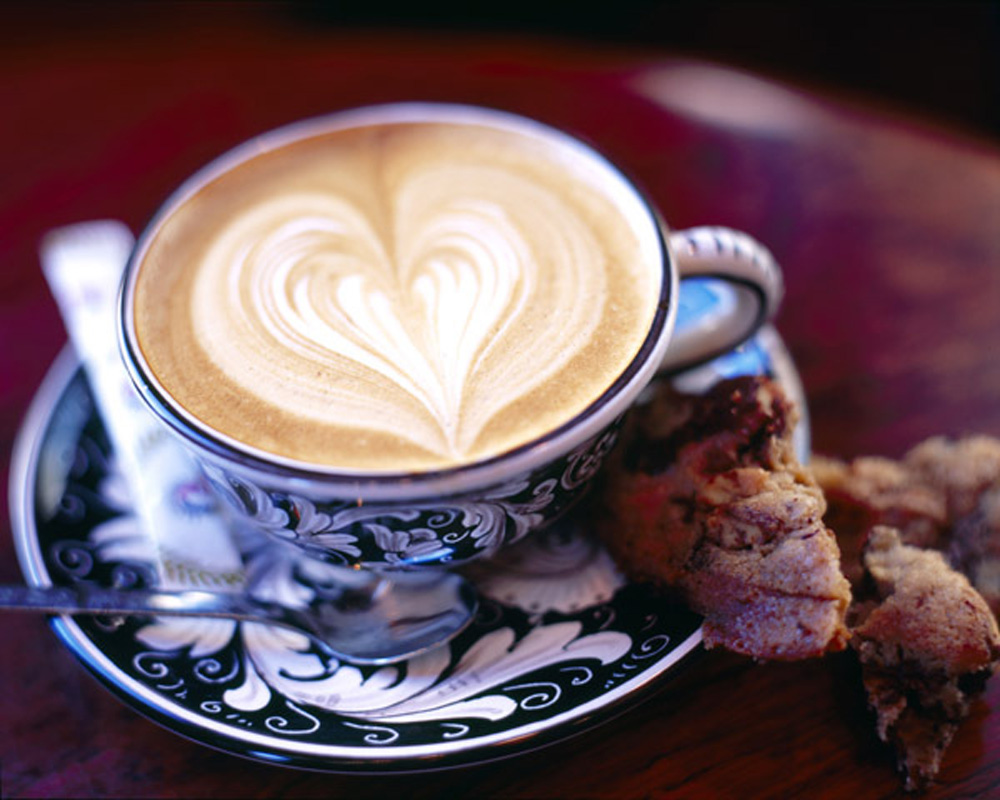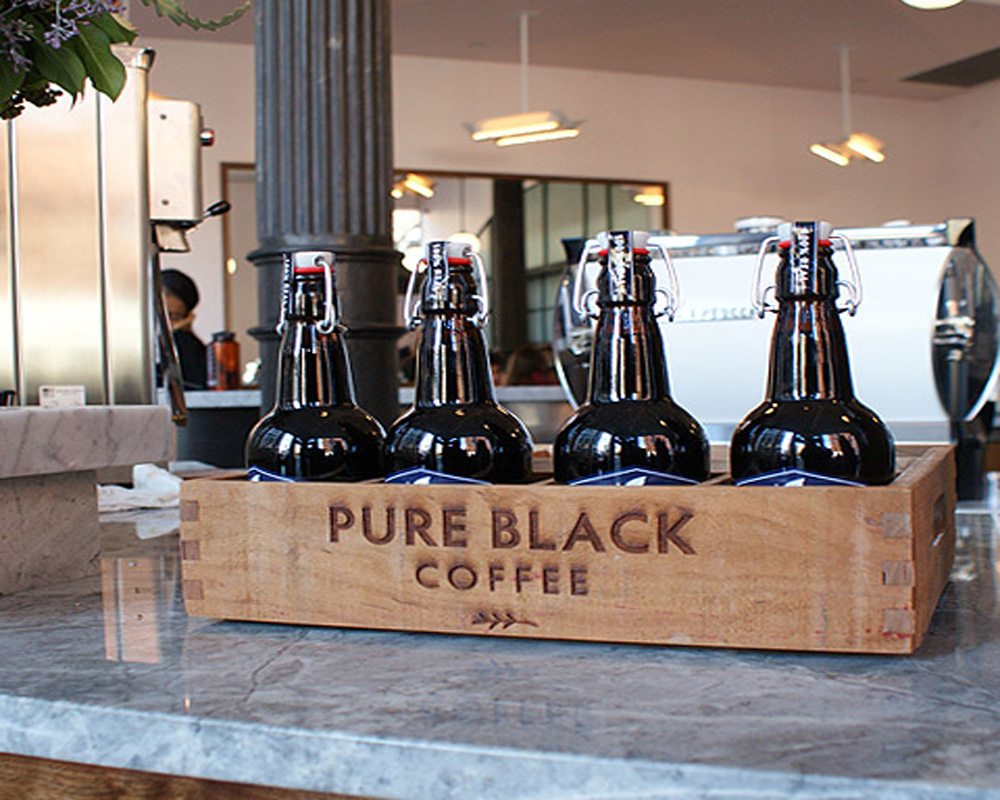 And finally our last choice is the best of the best in the coffee shop industry in NYC (the only reason is the last on our list is the location, you would have to walk about 10 min from the hotel, in our opinion it's totally worth it) and it's La Colombe Torrefacation. This amazing coffee shop located in the historic TriBeCa building on 319 Church Street. This was the first New York home for respected Philadelphia roaster La Colombe.
La Colombe Torrefacation takes coffee and everything that related to it very seriously, with hand-made cups, polished wooden interior and twin Faema E61 (one of the best on the market espresso machine) all making an appearance. Espresso is truly amazing here, it has perfect whitish dense but thin foam and the aroma is breathtaking. They use high quality organic milk and pastries are always fresh and delicious. La Colombe is a perfect stylish café where you will enjoy some of the best coffee made by the most experienced baristas in the City.
Enjoy you perfect cup of Joe!