Escape to the Green Hills of New York City
100 Things to Do This Summer in New York City
We're here to help you find the best ways to spend your time in New York City. So, as we encounter these warmer days together, with each post we'll let you know about upcoming events, shows, festivals, and opportunities in the city this summer.
One of New York City's most interesting parks isn't accessible by road. You need to take a ferry.
The 172-acre Governors Island has a storied history. Native Americans called it "Paggank," which means "nut island," due to its many nut-bearing trees.
The island also became a strategic point for defense during the Revolutionary War.
And today, most of Governors Island is a public park. Many organizations have invested time, resources, and creativity into making it worth the short ferry ride. The Hills are a great example; one rises 70 feet above sea-level. Another has four built-in slides. The views are incredible.
This is a place for escape. In the summer, it's full of life, music, and creativity. And two of the events below will be bringing their unique contributions to Governors Island this summer.
Figment Festival
Like a radiant sunset, the Figment Festival appears each year for a brief, beautiful moment … and then it's gone. Don't miss it! It's a free, annual celebration of participatory art and culture that transforms Governors Island into a large-scale collaborative work of art. Expect to encounter art and activities in every medium. There's even a Figment iPhone app, which you can download for free from the App Store.
When: June 3 - 4, 2017, 10 a.m. - 5 p.m.
Where: Governors Island
Getting there: A 15-minute ride from The Evelyn gets you to the Battery Maritime Building; from there you take a ferry out into New York Harbor to Governors Island. Once on the island, it's about a 10-minute walk to the Figment Festival.
River to River Festival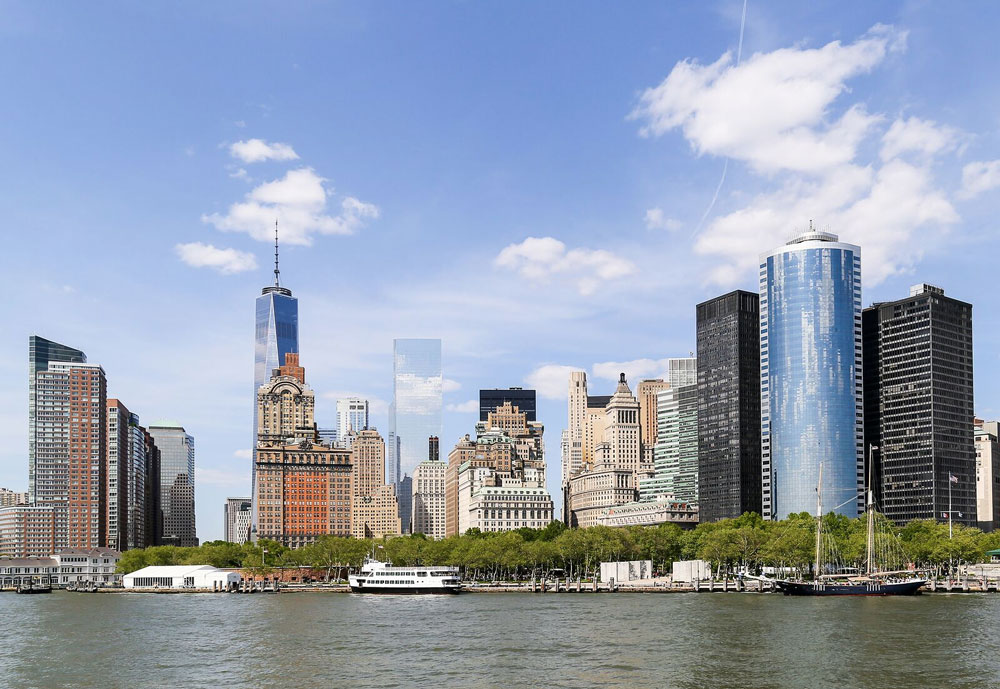 12 days of dance, music, theater, and visual arts. The River to River Festival gives you the chance to experience more than 100 performances and events at 31 unique sites. It's a great opportunity to explore Lower Manhattan and Governors Island. Interact with artists and enjoy free poetry, plays, and other events that are free and open to the public.
When: June 14 – 25
Where: Various locations across Lower Manhattan and Governors Island
Getting there: It's about a three-mile drive from The Evelyn
Renegade Craft Fair
Founded by makers for makers, the Renegade Craft Fair is both a community gathering and a platform for entrepreneurial ambition. You'll find food, music, drinks, and, yes, hundreds of unique hand-made wares for sale. It's the world's largest curated showcase of independent craft and design, so there's something for every taste and style.
When: June 17 - 18
Where: Brooklyn Expo Center
Getting there: It's about a three-mile drive from The Evelyn.
Jazz Age Lawn Party
Another event happening on the scenic Governors Island is this prohibition-era inspired gathering. Warping visitors back to the 1920's, a period of distinctive cultural edge, this engaging event offers guests a unique and immersive experience with flappers, pin-striped suits, and some of the world's premier Jazz Age bands. Dress up in a vintage-style and get ready to do the foxtrot, the Jazz Age Lawn Party will help you relive the Roaring Twenties.
When: June 10 -11 & August 26-27
Where: Governors Island
Getting there: Ferry departs from the Battery Maritime Building at 10 South Street in Manhattan