Plan Your Next NYC Event or Meeting at a Triumph Hotel
Whether you work for an international corporation or creative startup — or anything in between — there's value in getting out of the office.
A new environment often inspires fresh ideas, new insights, better morale, and more camaraderie between coworkers. And in these days where working remotely has become so much more common, a face-to-face meeting can make a huge difference, helping you to break through creative roadblocks.
Triumph Hotels offer a number of meeting spaces in New York City, giving you a perfect spot for collaboration by day and unparalleled inspiration and relaxation by night.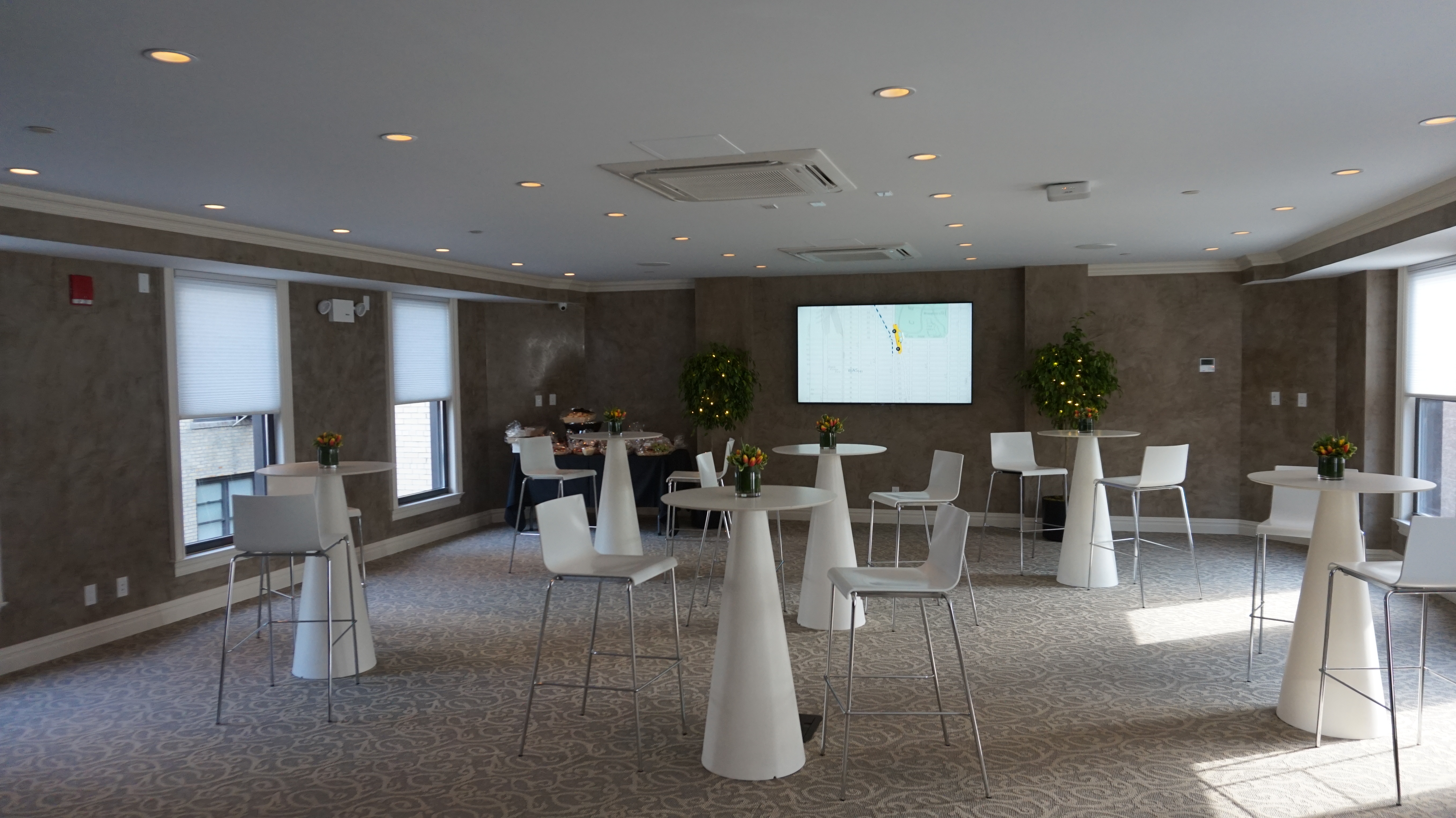 Hotel Belleclaire meeting space
The space at Hotel Belleclaire is perfect for conferences, board meetings, and seminars. The meeting space is suitable for up to 50 guests and can be arranged in boardroom, classroom, u-shaped, or banquet style. The room is equipped with a 70-inch smart TV and Wi-Fi for full connectivity. (It's also a great venue for a wedding reception if you're getting married in Central Park.) Catering service is also available.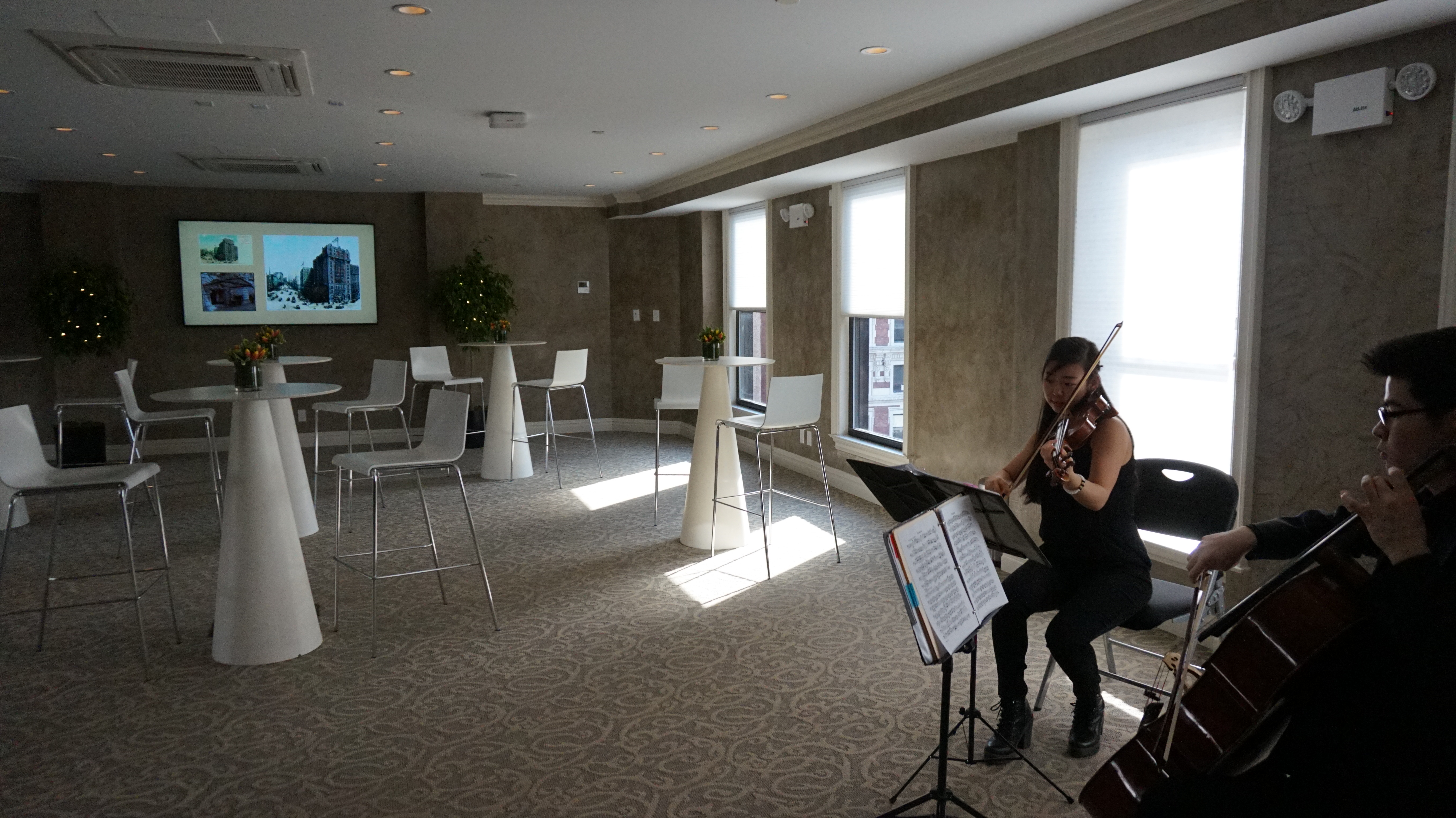 Hotel Belleclaire meeting space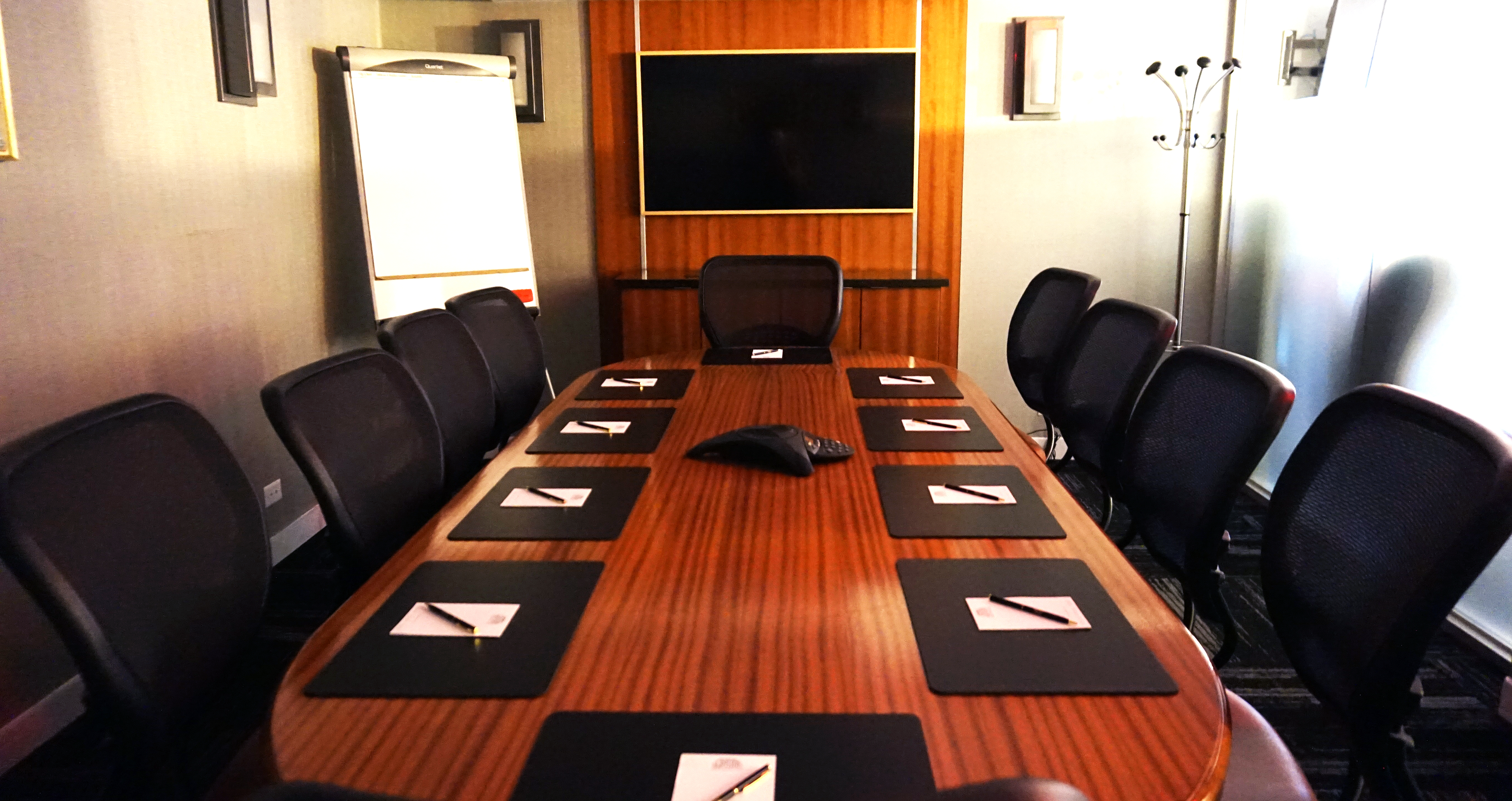 Hotel Edison conference room
A great spot to connect with your team in a warm, inviting environment — The Edison conference room is ideally suited for private business meetings for SMERF events, small celebrations, sales presentations, and so much more. The new state-of-the-art meeting space can accommodate ten guests around our custom-made boardroom table, with enough room to allow an additional four people around the perimeter.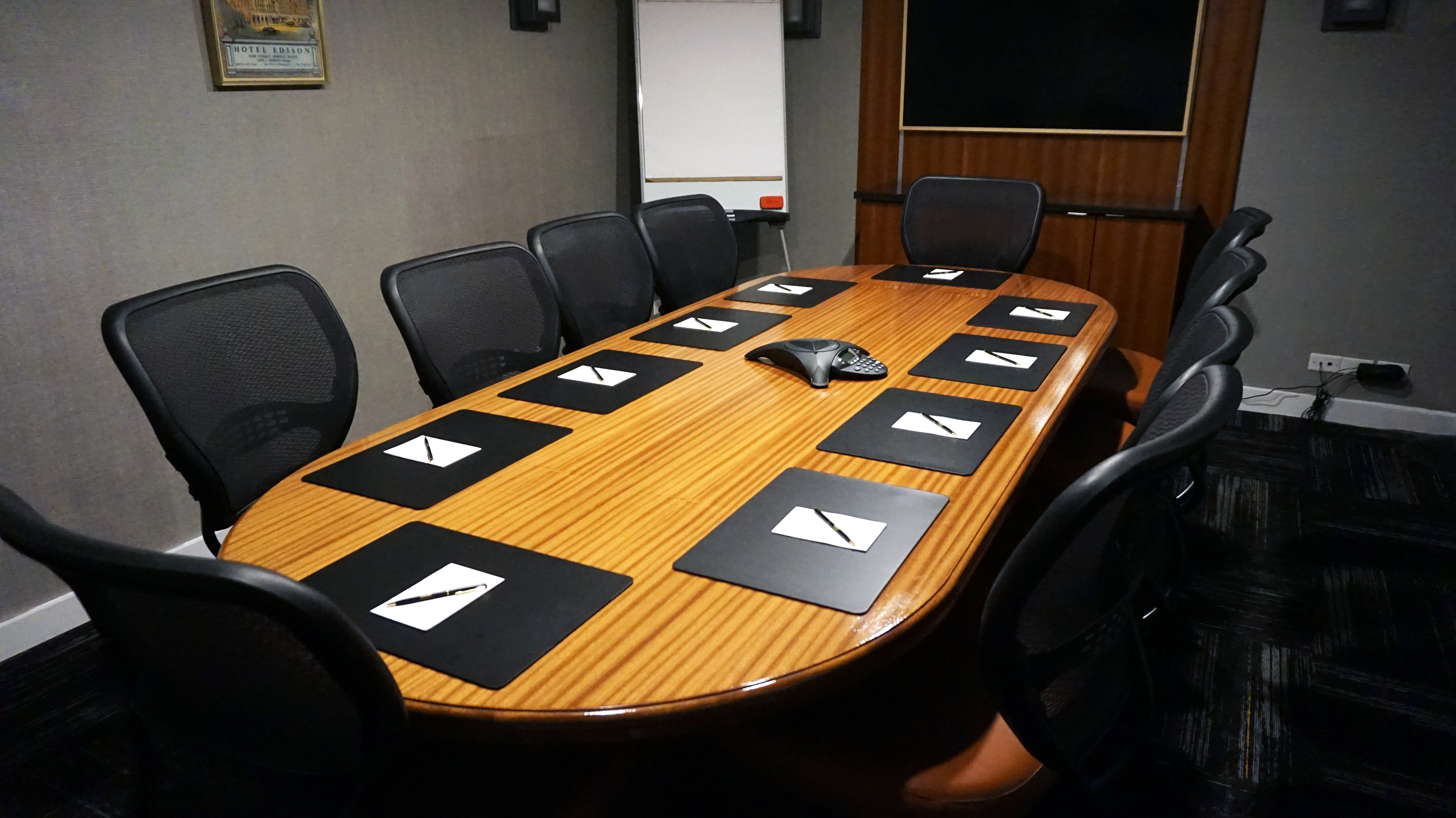 Hotel Edison conference room
Business-friendly and elegant, the meeting space at The Iroquois is great for small corporate gatherings. It's comprised of three unique rooms. The library features floor-to-ceiling windows overlooking 44th Street and can accommodate 10 guests; the private suite on the 9th floor has room for 15; and Lantern's Keep is spacious enough for 24. The Iroquois staff can arrange for every detail of your meeting, including state-of-the-art AV equipment, stellar cuisine from Triomphe restaurant, and flexible room set-up.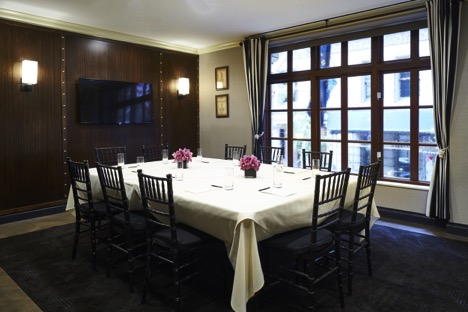 Meeting space at The Iroquois