Saint Patrick's Day in NYC
Get your green on with Saint Patrick's Day in the city! We've researched five events — conveniently located near one of Triumph's six, unique hotels — so you can spend more time celebrating with family and friends.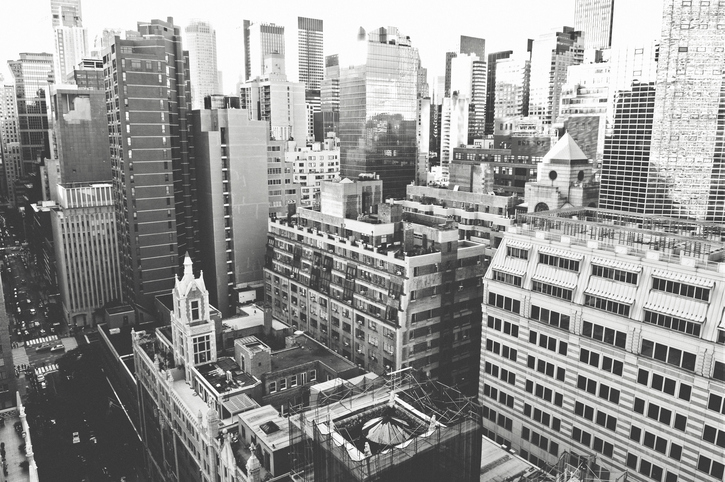 Irish Gangs of Hell's Kitchen Tour
Staying at the Washington Jefferson Hotel? Explore Hell's Kitchen's lurid roots with a tour that visits the haunts of Irish Gangs from the 1800s. Learn about the Gophers and the Westies, and visit Hellcat's Annies, the former headquarters of famous crime novelist Mickey Spillane. Tours begin at 6pm on the Southeast corner of 42nd Street and 8th Avenue, and circle back around 9pm.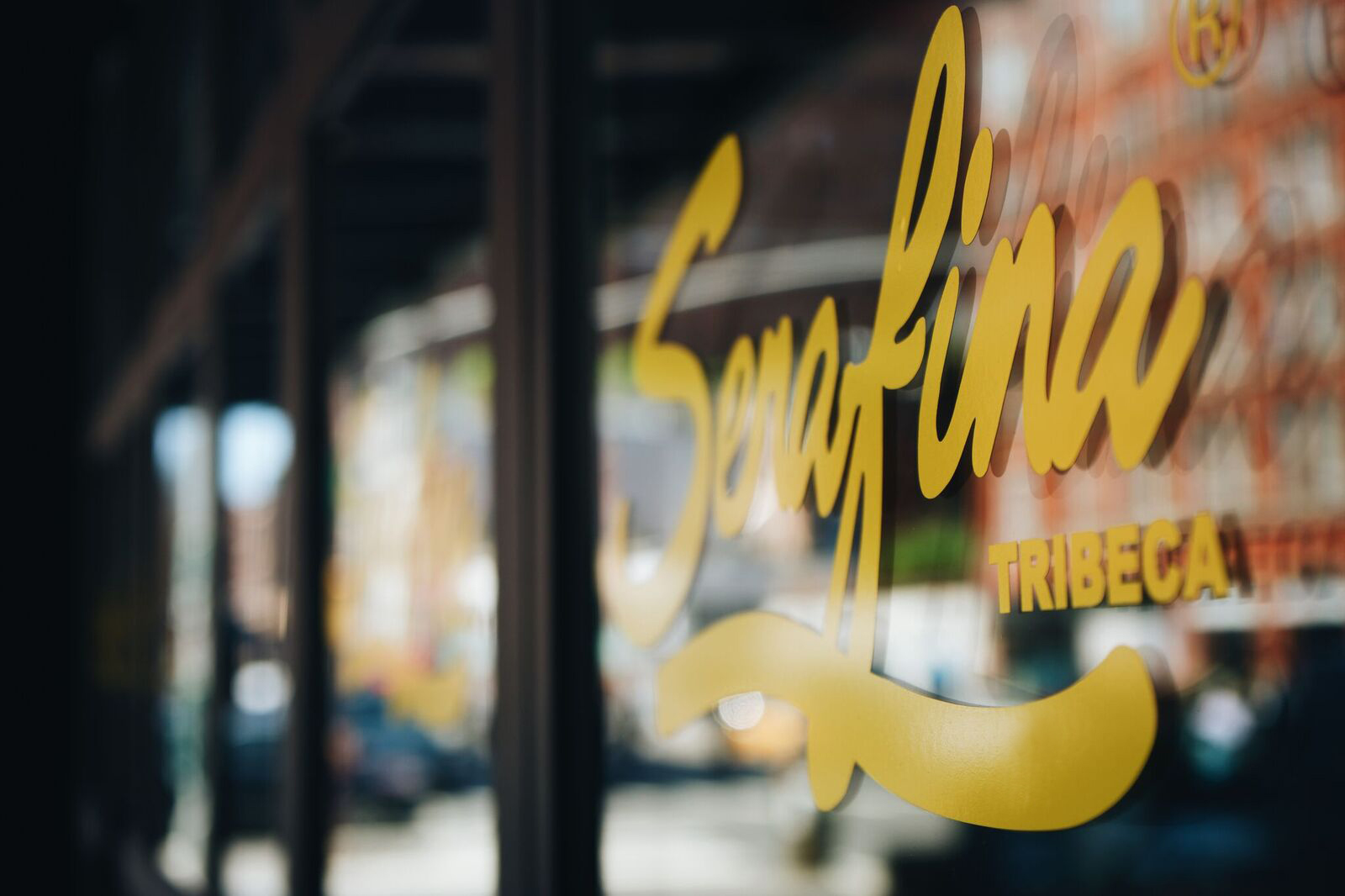 Happy Hour a Five-Course Meal:
Prefer a low-key celebration? Grab a drink at Serafina before heading to the Tribeca Tavern for a decadent five-course meal in their cozy Irish pub. Taking place on March 16th at 5:30pm, guests will be served authentic Irish dishes and learn about the history of Ireland's favorite spirit from an in-house expert. Snag a complimentary whiskey glass and gift bag before heading back to The Frederick.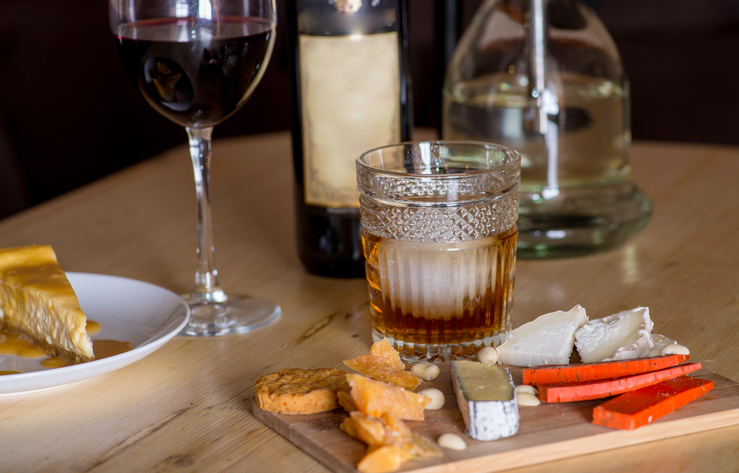 Stout and Whiskey Tasting Class
Imbibe stouts, whiskey, and cheese as you learn about authentic Irish drinks at the headquarters of The Bedford Cheese Shop (just three blocks away from The Evelyn!). Each customer will be served two stouts, two whiskeys, and corresponding cheeses. This festive event will take place on March 14th from 6:30 – 8:00pm.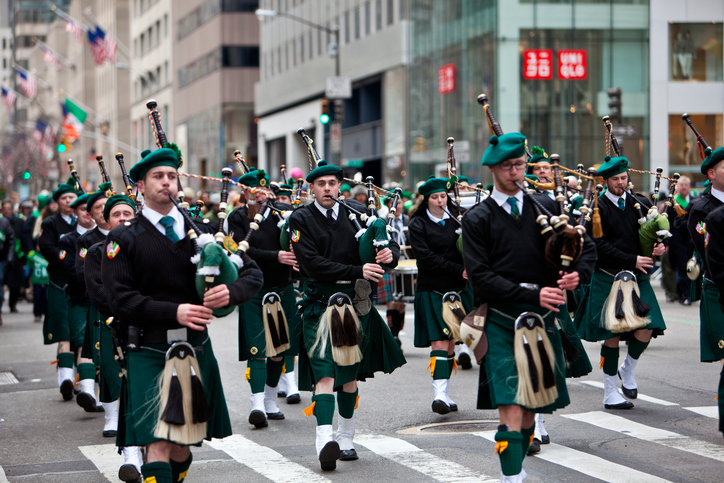 St. Patrick's Day Parade
The annual New York City Saint Patrick's Day Parade starts just blocks away from The Iroquois and Hotel Edison on the corner of 45th Street and Fifth Avenue. This historic procession starts at 11:00 am, heading north past the famous St. Patrick's Cathedral and The American Irish Historical Society on East 80th Street. Enjoy the march amid historic costumes, bagpipes, and holiday spirit!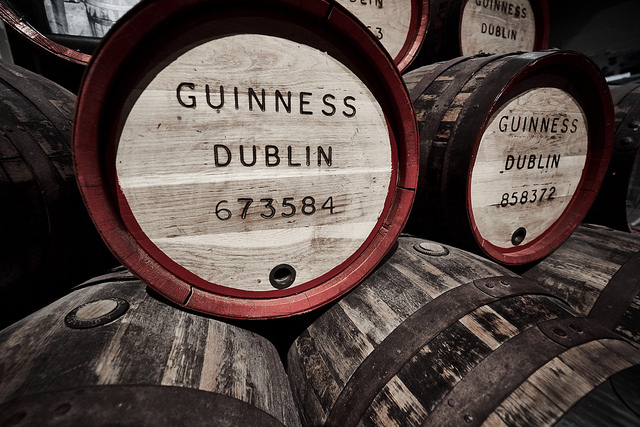 The Dublin House
If you're staying at Hotel Belleclaire, be sure to head over to the The Dublin House for fresh Guinness on tap. Operating since the prohibition era, The Dublin House is known for its Irish hospitality and unbeatable happy hour (their famous house beer is only $4!). We suggest ordering a Harp, Dublin House Ale, Sam's Seasonal, or Lagunitas IPA.