Our Favorite Triumph Cocktails & Wine
Here at Triumph Hotels, our hospitality not only includes luxury suites and modern amenities, but an impressive array of cocktails and wine served at our very own bars and restaurants. Enjoy this list of our favorite libations to help kick off your big night in the city.
The Rum House
The Rum House at Hotel Edison serves a blend of creative house originals, classic cocktail standbys, and local rum-based offerings. We suggest snagging a Daiquiri Your Way or palette-cleansing Mojito. Daiquiri Your Way includes plantation pineapple for flavor, and your choice of Santa Teresa 1796 or Hemingway El Dorado White. The classic Mojito pairs a refreshing mix of Plantation 3 Stars rum, mint, lime, and club soda.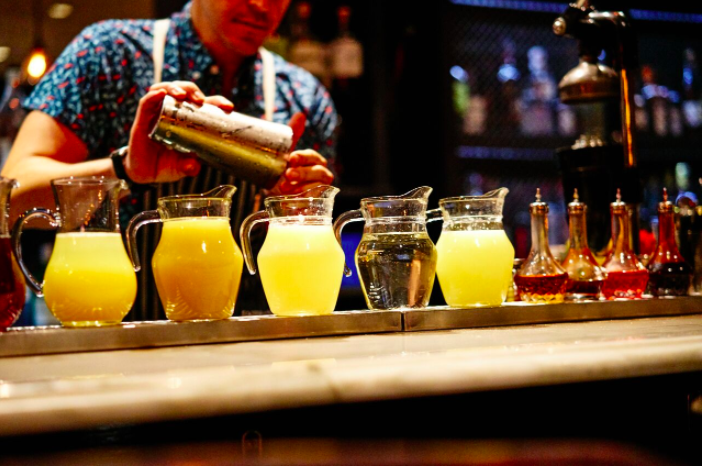 Lantern's Keep
Nestled in the heart of Midtown, Lantern's Keep at The Iroquois New York pays homage to classic drinks ounce for ounce, using the finest ingredients to serve traditionally-prepared, unique spirits. The McKittrick Old Fashioned is a must-try — this classic cocktail is served on ice with Virgil Kaine Electric Owl Bourbon, Pedro Ximénez sherry, and chocolate bitters for a sweet pop of flavor. The Paper Crane is equally delicious, made with Nikka Coffey Grain whiskey, Aperol, Amaro Nonino, and lemon.
Triomphe
Prefer wine over cocktails during your stay at The Iroquois New York? Triomphe — our in-house, elegant, upscale bistro — has you covered. Pair a glass of Maison Deux-Fleurs Burgundy or Twenty Rows Pinot Noir with scallops, fish, lobster, or steak – and sparkling, extra-dry Italian Lamberti Prosecco with dessert.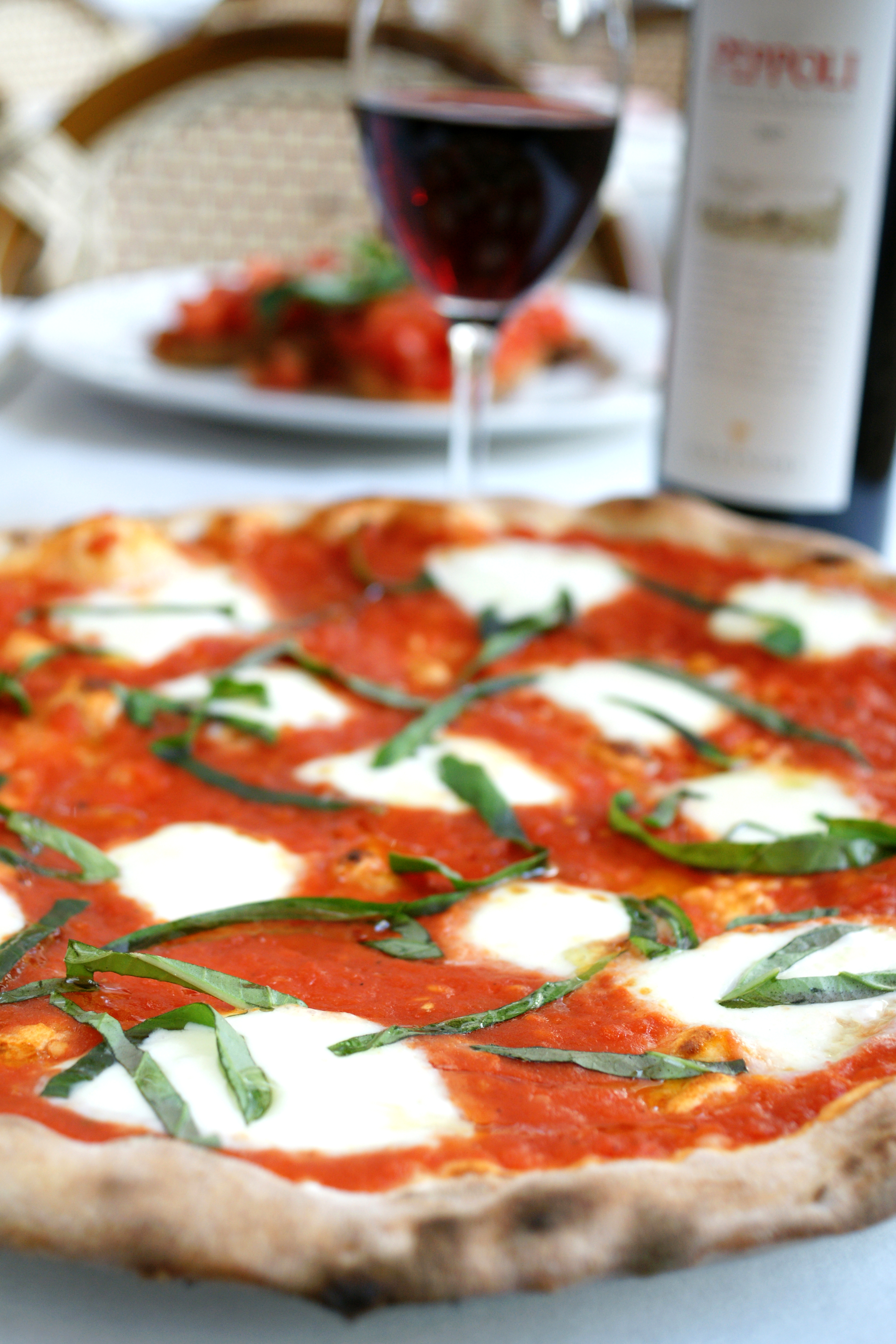 Serafina
Located on the ground floor of The Frederick, Serafina is sure to tantalize your taste buds with its authentic Italian pizza and signature cocktails. Pair one of their classic pies with a jalapeño margarita for a meal that packs a punch, or indulge in a chocolate martini to satisfy your sweet tooth.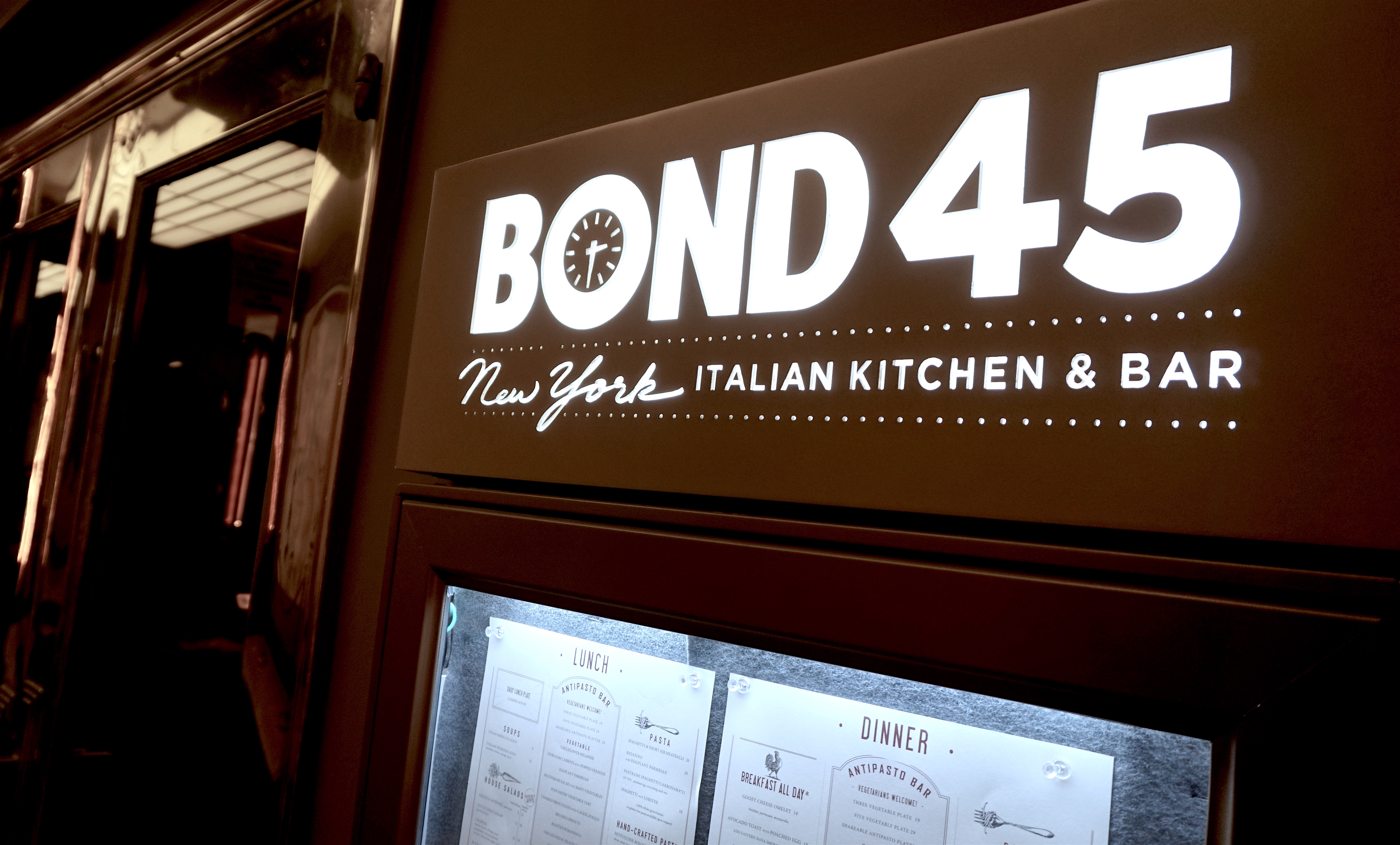 Bond 45
Enjoy high-quality food and drinks for a low price during happy hour at Bond 45, Hotel Edison's two-story Italian kitchen and bar. Looking for a mix of sweet and savory? Order up a Pinot Grigio, Syrah, or Prosecco with fried olives and calabrese aioli, or a Boulevardier with fried calamari and vinegar peppers.
Book a stay now and tip your glass to Triumph Hotels!